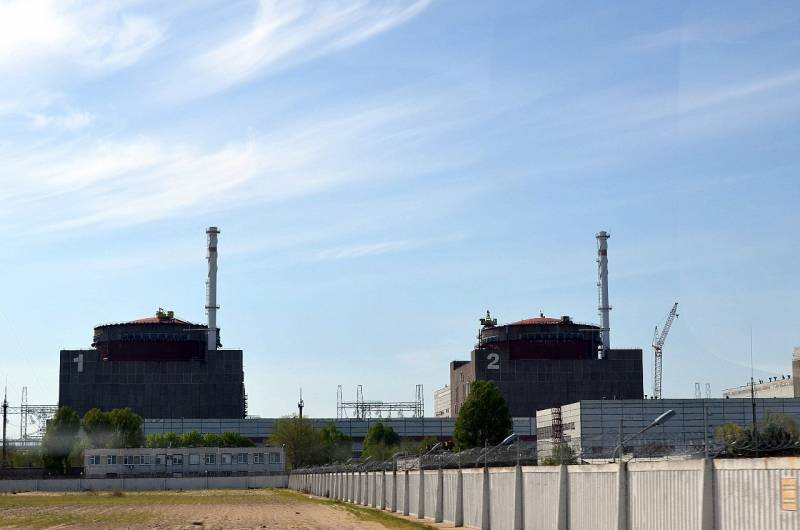 Advisor to the office of the President of Ukraine Mikhail Podolyak expressed his dissatisfaction with the work of the IAEA mission at the Zaporozhye nuclear power plant. At the same time, the conclusions about the activities of the specialists of the international agency have not yet been made public.
According to Podolyak, such organizations operate unprofessionally and are not able to function effectively in extreme conditions.
In general, I don't really like these international institutions ... They are all ineffective, you don't trust them already at the entrance
- said an adviser to Zelensky's office in an interview with journalist Yulia Latynina.
Meanwhile, the head of the IAEA, Rafael Grossi, who visited the Zaporozhye nuclear power plant, concluded that the integrity of the nuclear facility had been violated. However, he is not sure whether these actions were intentional or unintentional. The visit of the organization's observers to ZNPP will last until September 4 or 5 for a more complete assessment of the situation.
At the same time, Kyiv, which was hoping from the IAEA for a statement that the nuclear power plant belongs to Ukraine, against the backdrop of failed attempts to seize the facility, is losing ground under its feet. The Kyiv authorities are not able to hide either the criminal actions of the Armed Forces of Ukraine in delivering strikes on the nuclear power plant, or bringing the nuclear power plant to its current deplorable state.
In such a situation, the Ukrainian side has no choice but to express public distrust of the International Atomic Energy Agency itself.