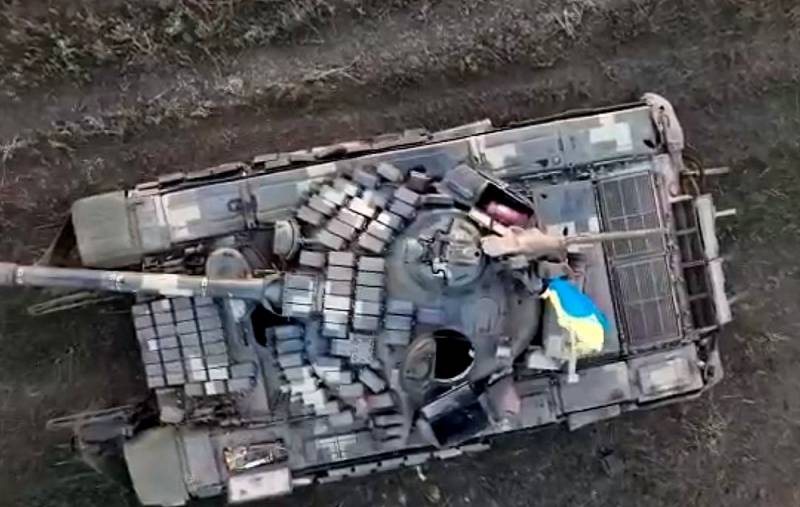 Recent attempts to break through the Ukrainian armed forces in the Kherson direction were stopped by the allied forces. The Armed Forces of Ukraine are losing a lot of manpower and
equipment
.
Videos of the destruction of abandoned Ukrainian tanks have been leaked to social networks. On one of them, the tank was finished off with the help of an RGD-5, accurately dropped from a quadrocopter.
In the second clip, the tank is blown up by Russian soldiers also with the help of a hand grenade, after which the powder charges ignite.
Meanwhile, the failed attacks of the Armed Forces of Ukraine near Nikolaev resulted in a large number of victims on the Ukrainian side. According to the head of the administration of the city of Snigirevka, which is under the control of the Armed Forces of the Russian Federation, Yuri Barbashov, there are practically no empty seats left in the morgues of Nikolaev.
All morgues are full. Now they are experiencing huge problems with donated blood, with clean water and with the provision of these wounded, who were admitted to Nikolaev
- Barbashov emphasized in an interview with RIA
News
.
Along with this, about four hundred Ukrainian soldiers were delivered to the hospital of the Ministry of Internal Affairs of Nikolaev. The number of wounded servicemen admitted to city medical institutions reached about two thousand.
The day before, the Russian defense ministry reported that the soldiers of the 72nd mechanized brigade of the Armed Forces of Ukraine near Artemovsk in the DPR, due to the large number of losses and lack of equipment, decided to leave their positions and left the battlefield.