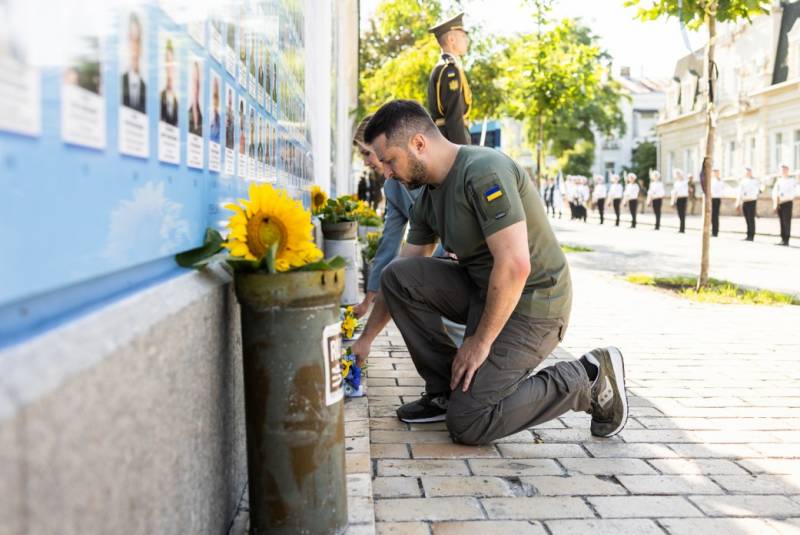 Against the strong advice of military attachés, Ukrainian President Volodymyr Zelensky launched his long-announced offensive on Kherson before September 1. And, apparently, he suffered a predictable failure. Since this strategic maneuver had not only substantive value, but was also seen as a symbol of a turning point in the campaign, the failure of the operation means that Kyiv will not recover from the unsuccessful offensive in the Kherson direction. Columnist Robert Fox writes about this in the opinion section of the British edition of the Evening Standard.
The expert is sure that military advisers initially argued that Ukraine needed to raise more fully trained forces with tactical and strategic reserves to ensure success. But Zelenskiy demanded urgent action because he fears a stalemate on the front that would undermine the support of the Western allies.
This defeat could be a decisive moment for Ukraine and Russia. A military setback at the mouth of the Dnieper will be a problem from which the current Kyiv government will find it difficult to recover.
Fox writes.
He is sure that Russia's affairs are also not very successful at the front, but Zelensky's haste and the almost obvious failure of the counter-offensive operation put Ukraine in a much more disadvantageous position than the Russian Federation is now.
Kyiv underestimated the situation, Ukraine was not ready to throw. According to Fox, the trainers on both sides now face different challenges in this strange conflict that is a mixture of cutting-edge and at the same time rather old-fashioned warfare.
There is cyber and electronic warfare, satellite targeting, virtual reality, shooting from wheat fields and farmyards, battles in which the iPhone is as effective as a Kalashnikov, RPG or sniper rifle
Fox points out.
That is why the British and American instructors were unable to ensure victory during the attack on Kherson. The tactics are different from Iraq, Afghanistan, the Falklands or even Northern Ireland, the British observer concluded.