The head (general director) of the Israeli Foreign Ministry, Yuval Rotem, letting go of a mean male tear, publicly thanked US Secretary of State Mike Pompeo. He conveyed his thanks (verbatim) to a colleague and like-minded person for the public recognition by the latter of the "right" of the Jewish state to attack pro-Iranian groups in the territory of sovereign Syria.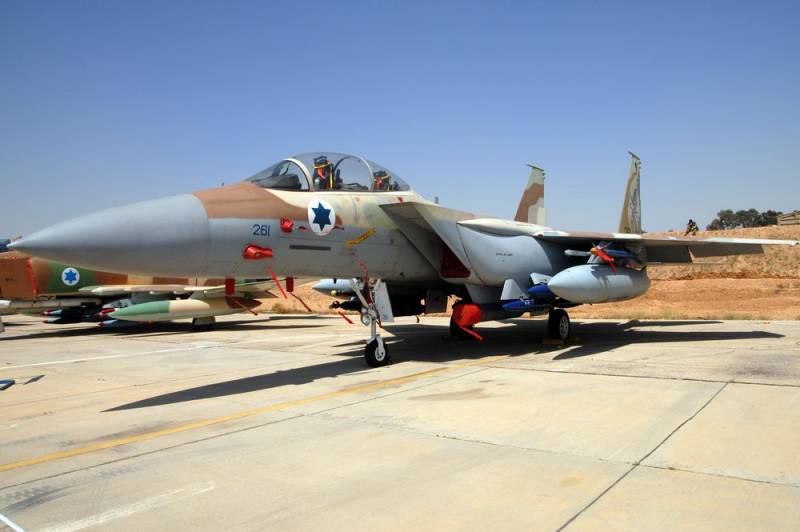 How wonderful it is. Judge for yourself. Indeed, according to the calculations of Tel Aviv itself, only in the last two years, the Israeli Air Force bombed Syria about two hundred times. And the Israelis do not intend to stop "democratization".
Just recently, after what happened with the Russian IL-20, this has become much more difficult and dangerous. After that, the former belligerence, caused by impunity, was completely removed. This can be understood, because the nerves are not iron. So they cried from Tel Aviv to Washington.
And Pompeo made a statement that Israel, like all countries, has the right to protect its sovereignty. Having specified that the USA will continue to defend the "right" of Israel to bomb Syria. And do not be surprised at the phrase "like all countries." He does not consider Syria and other "upper volts" for countries in principle. And this is not an example
political
flexibility, and double standards and outright cynicism.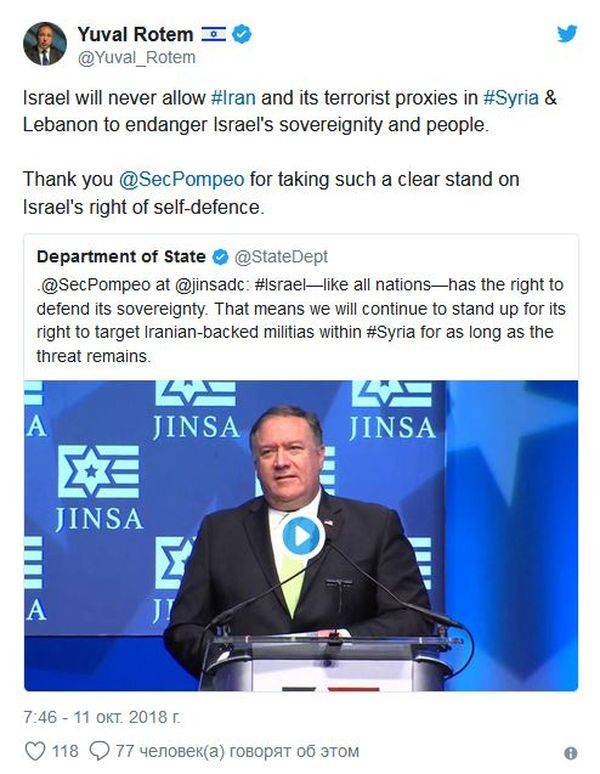 What Rotem from Israel could not help but feel about. And he said thanks to the US Secretary of State for the clearly expressed position on "self-defense." Promising to resume attacks.
What good fellows, really to tears, definitely. Well, it's not for them, in fact, to fly in the sky of Syria and "shy away" from air defense. So belligerence returns again, at least to the offices of officials and the media. And how it will be in reality, we will soon find out.