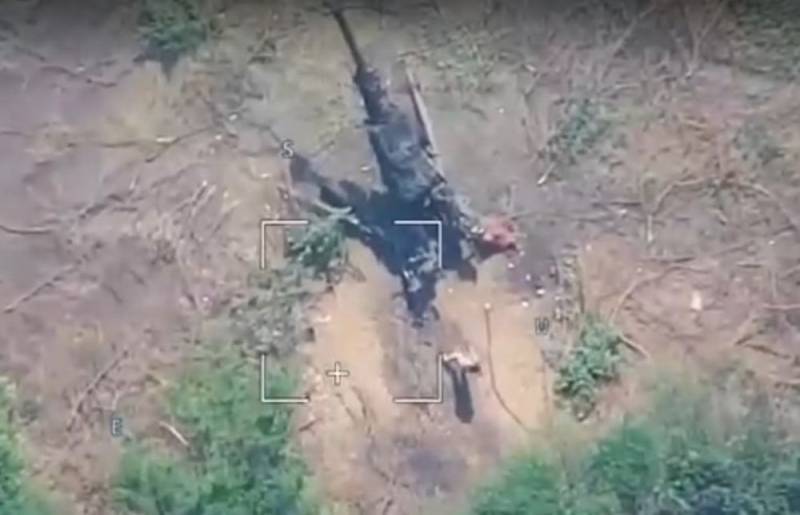 A video from the Donbass has appeared on the Web, showing the exact destruction of an American-made M777 howitzer of the Ukrainian Armed Forces near Vuhledar. The operational-combat tactical formation (OBTF) "Cascade" of the Ministry of Internal Affairs of the DPR filmed footage of its work on the destruction of enemy artillery, documenting the entire process.
It should be noted that the aforementioned 155 mm towed howitzers are mainly used by the Ukrainian military to strike at the settlements and infrastructure of the DPR. Therefore, their operational neutralization is given serious importance, and counter-battery combat has priority. The United States has so far supplied Ukraine with 136 M777 units in A1 / A2 variants, but from October their number may increase significantly after the start of the new financial year and the opening of lend-lease.
The video captures the moment the UAV detected the position of the gun and its calculation near one of the forest belts between the fields. The howitzer was just firing. An artillery strike was carried out on the identified position, as a result of which the howitzer, its crew and ammunition were destroyed, which is confirmed by the data from the drone. The video clearly demonstrates the usefulness of the UAV-artillery link, since drones not only detect the enemy in disguise and record the results of the artillerymen's work, they also transmit the coordinates by which the shells hit the target exactly.