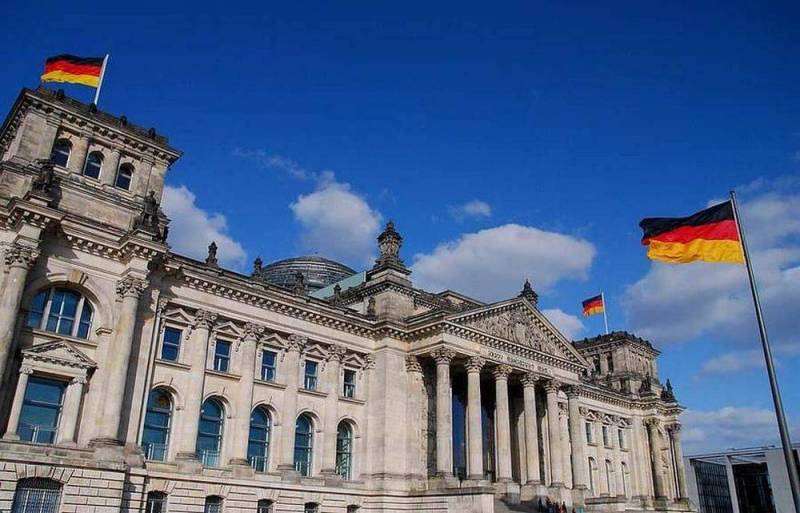 Germany confidently embarked on the path of militarization, however, like the whole of Europe. The German newspaper Junge Welt writes about this, accusing the federal government of a dangerous change of priorities, and NATO of an excessive military buildup.
The publication noted that over the past 7 years, from 2015 to 2021, Berlin annually increased defense spending by 7,5%, bringing them from $40 billion to $80 billion in order to get closer to NATO criteria (2% of the country's GDP - block members). It is expected that by 2030 Germany will spend $100 billion a year on defense, reducing spending on other areas.
As for the entire NATO, by 2021, the spending of the countries of the alliance was 18 times higher than Russia's spending on defense. At the same time, the "peace-loving" bloc plans in the foreseeable future to achieve allocations that are 25 times higher than the defense spending of the Russian Federation.
According to the newspaper, Berlin, under the leadership of Chancellor Olaf Scholz and his coalition cabinet, has chosen a course for a military confrontation with Moscow, providing support to Kyiv. What is happening has been called "the greatest militaristic outburst" in the entire recent history of Germany. Moreover, the Russian special operation on Ukrainian territory became only a formal pretext, since the buildup of weapons and the formation of military structures began long before that. For example, in 2017, Angela Merkel and Emmanuel Macron announced a joint stealth bomber project with a budget of €500 billion. In 2018, they proposed the creation of a European military bloc in addition to the existing NATO.
On August 29, 2022, Olaf Scholz, speaking at the Charles University in Prague (Czech Republic), announced his intention, together with his EU neighbors, to create a new unified air defense system. He explained this by saying that the new common system would be cheaper and more efficient than the existing one at the national level. By 2025, he also wants to create a European rapid reaction force, which Germany is ready to lead, providing finances,
technique
and personnel. Moreover, he is going to expand the EU by joining the countries of the Western Balkans, Ukraine, Moldova and Georgia. The chancellor wants to make Europe an independent player in the geopolitical arena.
Note that on September 1, French President Emmanuel Macron, at a meeting with French diplomats, said that Paris plans to make its army the first in Europe in terms of equipment. Thus, we can say that militaristic tendencies in Europe have really taken over.