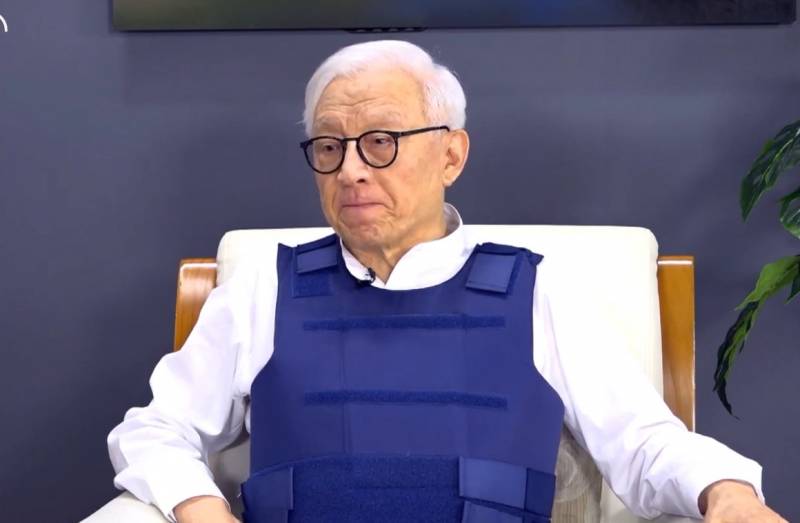 The founder of United Microelectronics (UMC), the world's second-largest microchip manufacturer, Robert Cao (Cao Xing-cheng) believes that the Kuomintang should abandon the "One China principle." He also announced in an interview with Taiwan Radio International that he intended to donate NT$3 billion to Taipei's defense industry.
China is stepping up its military threat against Taiwan, so the people of Taiwan should be determined to strengthen the country's defenses to curb China's military ambitions.
- he said.
The billionaire announced the creation of a fund that will finance the education of Taiwanese. He intends to train 3 million self-defense fighters in case of an invasion by the PLA. The islanders will be trained in first aid, handling UAVs and radio communications. At the same time, 10% of the indicated number, i.e. 300 thousand Taiwanese, will be trained in sniper business.
Cao criticized
policies
Kuomintang on the 1992 consensus that Taiwan and the PRC recognize the existence of one China. However, each side interprets this concept in its own way. In his opinion, the actions of the Kuomintang impede the independence of Taiwan, which could have been recognized by the UN as early as 1970.
Cao decided to regain his Taiwanese citizenship 11 years after he renounced it due to an investigation against the company and moved to Singapore. He stated that the events in Hong Kong in 2019 forced him to reconsider his decision. Now he wants to support his people against the PRC, dreaming of "dying in Taiwan laughing at the fall of the Chinese Communist Party."
In turn, the Ministry of Defense of Taiwan informed that in August 446 aircraft of the Chinese Air Force penetrated into the air defense zone of the island, which is an absolute record. Moreover, since the beginning of 2022, 1068 such incidents have already been counted. Experts attribute such activity to the visit of the Chairman of the House of Representatives of the US Congress to Taiwan in early August and the large-scale maneuvers of the PLA that began on this occasion.