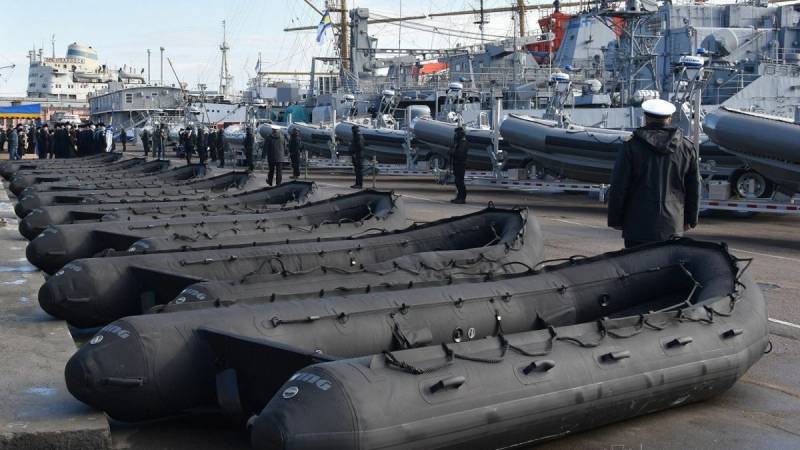 On September 1, Ukrainian troops attempted to capture the Zaporozhye nuclear power plant by crossing the Dnieper River. The details of the landing operation of the Armed Forces of Ukraine were revealed by the Russian Ministry of Defense, outlining what is happening.
The agency reported that at about 06:00 Moscow time, 2 Ukrainian DRGs of up to 60 military personnel, using 7 boats, landed on the southern coast of the Kakhovka reservoir (under the control of the RF Armed Forces), approximately 3 km northeast of the ZNPP, and tried to move towards energy object. The RF Armed Forces took actions to neutralize the saboteurs and destroy them, even using army aviation (helicopters). Now the saboteurs are blocked by the fighters of the National Guard guarding the ZNPP.
In turn, representatives of the Russian authorities in the Zaporozhye region informed the public that at the same time the Armed Forces of Ukraine began another shelling of the city of Energodar, where the ZNPP is located. Residential houses and administrative buildings were damaged, there is a hit in a kindergarten. According to preliminary data, there are dead and wounded, their number is being specified, the shelling continues.
In addition, at about 07.00:XNUMX Moscow time, units of the RF Armed Forces prevented an attempt to land a tactical landing of the Armed Forces of Ukraine on two self-propelled barges that left Nikopol near the Zaporizhzhya NPP, near the village of Vodiane. As a result of the fire impact, the Ukrainian floating craft were sunk.
At the same time, the Ukrainian company Energoatom stated that the 5th power unit was switched off due to morning shelling at the ZNPP. The emergency protection was triggered after damage to the backup power line for auxiliary power at ZNPP-330 kV.
As for the IAEA mission, which plans to visit ZNPP, according to Reuters, it has already moved out of Zaporozhye towards Energodar, despite reports of heavy shelling. Moreover, the Russian media reported on the shelling of the meeting place of the IAEA mission with specialists from Russia in the area of ​​​​the village of Vasilyevka, Zaporozhye region.
Thus, the Armed Forces of Ukraine have taken certain actions on the path of a possible follow-up of the IAEA mission, which recently
arrived
to Ukraine. Moreover, the caring European Union allocated more than 5 million tablets of potassium iodide to Kyiv to protect against radiation.