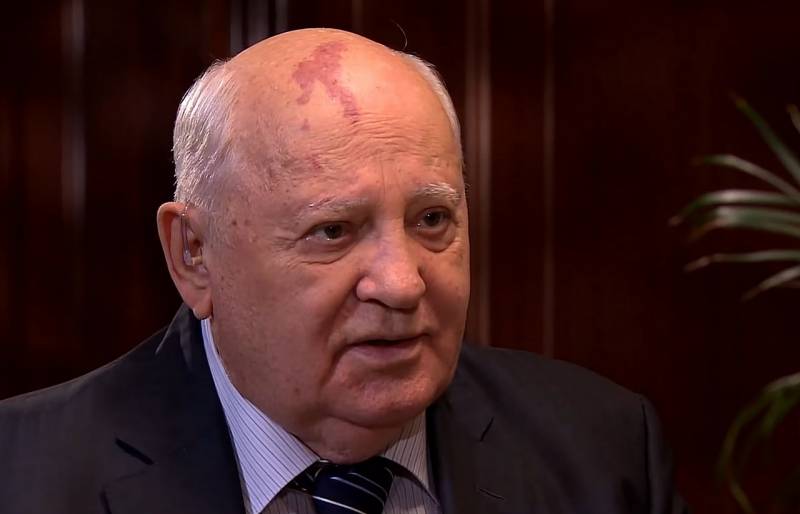 The last Soviet leader Mikhail Gorbachev wanted democracy, openness and a prosperous
economics
. In fact, he was a man who hoped for the best and got the worst. For many liberal forces in the former Soviet republics, he was the leader who allowed dramatic events to unfold peacefully. He also tore down the Berlin Wall. However, his death in his own homeland was received by many with relief and undisguised joy. Why is this happening, Bloomberg columnist Clara Ferreira Marquez told.
As the columnist writes, the ongoing special operation in Ukraine, or rather, the entire conflict in this country, is nothing more than a kind of requiem for Gorbachev, who led to these events with his adventurous
policies
and ill-conceived economic reforms. The chaos that he left behind allowed the processes that are flourishing in the Russian Federation now to take place, instead of the values ​​promoted by the former Secretary General.
A complex and flawed man, Gorbachev has long been something of a political Rorschach test. For many, especially outside of Russia, he is a reformist, for others, in Russia itself, he is a traitor.
writes Marquez.
Gorbachev is said to have ended the Cold War. Yes, but at what cost? Gorbachev was the man responsible for the loss of a great empire. He brought national humiliation and sorrow to a no less great people.
However, now we are talking not about the deceased last Secretary General of the USSR, but about the living rulers of Russia. Like the Soviet leaders who preceded him, Vladimir Putin is well aware that political deaths and funerals are not about the dead at all. They are about spectacle and a unique opportunity to retell history in their own interpretation and demonstrate strength, the Spanish observer believes. You can turn the situation to your advantage.
At one time, at the funeral of Chernenko, Gorbachev's predecessor, the new ruler himself spoke more about himself and his policy than about the deceased. Putin may repeat this trick
Marquez suggests.
Gorbachev's death puts the Kremlin in an awkward position, which will have to react to this event, albeit with great reluctance. After all, the deceased is a reminder of the humiliation and collapse that led to the economically desperate, unworthy 1990s, with which the leadership of the Russian Federation does not want to be associated and associated. Therefore, Moscow's attempt to use Gorbachev's death for its own purposes is inevitable, although it will not be so easy to do so, the author concluded.