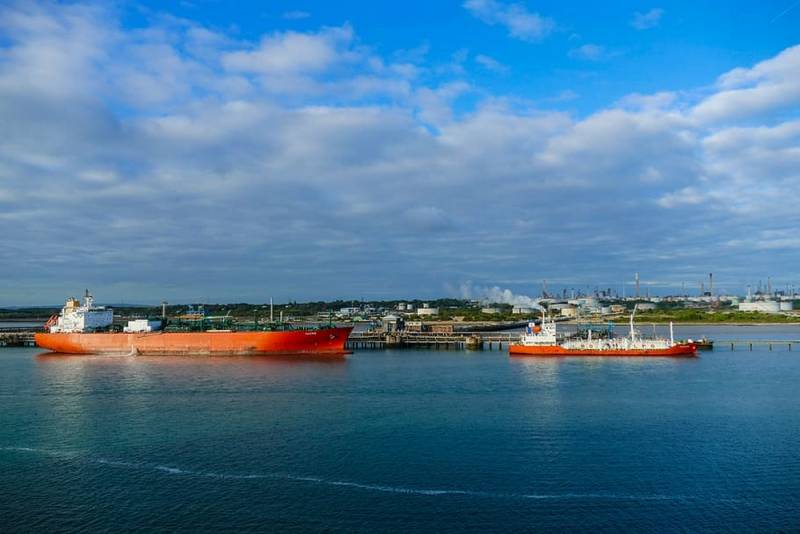 The leadership of the United States loves and very often uses the technique of ennobling their selfish goals with beautiful explanations covering their actions with pathos rhetoric. Wanting to somehow harm Russia, Washington has long wanted to limit the cost of domestic oil by setting a "price ceiling", but cannot do it alone.
In order to attract allies to this idea on the side, as well as in that part of the world that does not support the initiative (India, China, which already receive oil at a huge discount), the White House decided on a primitive populist step, namely to try to justify "saving everything world" at the expense of raw materials from Russia. Benefits for the United States, of course, are also attached, but at the briefing, the representative of the White House administration, Karine Jean-Pierre, kept silent.
We expect that the establishment of a "price cap" for oil from Russia will be useful for the global
economics
- said the speaker of the White House.
According to strategists in the Joe Biden administration, the imposition of restrictions on the cost of Russian oil will enable market mechanisms of competition and retention of market share. In other words, the forced setting of a price limit for one of the types of goods on the market will automatically "adjust" the cost of other similar goods - oil from non-Russian suppliers.
This supposedly should work, because everyone wants to sell strategic raw materials, but at low prices for Russian supplies, none of the clients will buy other expensive brands of oil (for example, Saudi) for obvious reasons. So, in order to balance sales and demand, manufacturers around the world will have to reduce the cost of their products, which will save the whole world from the crisis. At least, that's what the theory voiced by the White House suggests.
The shortcomings of this construction are obvious: Asia, even without a forced price cap, buys oil at a discount bordering on the lower margin of profitability of the Russian mining industry. Buyers of the rest of the "civilized world", belonging to the camp of the anti-Russian coalition, will not become customers of cheap oil for political reasons. So the United States will have to persuade not so much India and China to support the initiative as Saudi Arabia, into whose budget "pocket" Washington is trying to reach with its long arm, saving the domestic market from rising fuel prices.