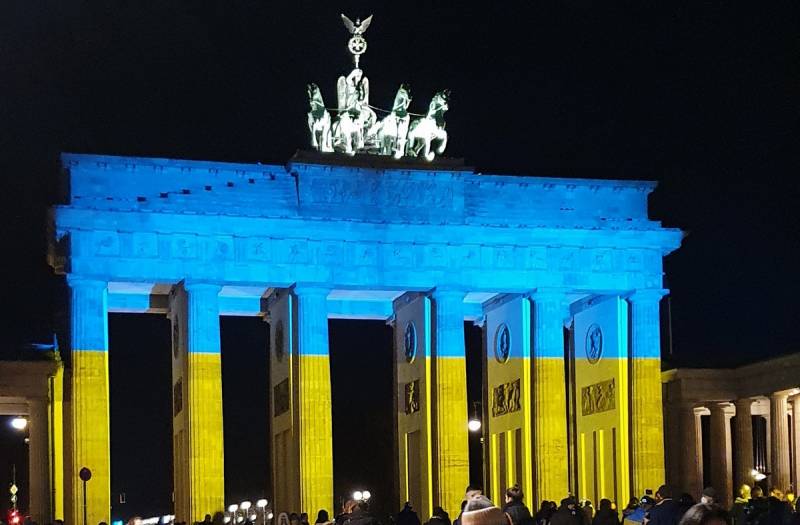 With incredible efforts, but the ban on facilitated visas for Russians was nevertheless adopted in the European Union. Despite the resistance of many countries, including Germany, Brussels was able to achieve the abolition of the special visa regime with the Russian Federation, not so much for the sake of sanctions (a useless measure), but for the sake of at least formal preservation of the face of the EU and the unity of position of the member countries of the association.
In order to somewhat smooth out the embarrassment, the German experts and
policy
praise the new half-measure, which did not become another package of sanctions and did not transform into a complete ban on entry for citizens of the Russian Federation.
For example, CDU Bundestag member Roderich Kiesewetter believes that a ban on Schengen visas for Russian citizens could change the course of the conflict in Ukraine, and scolds Chancellor Olaf Scholz for being "indecisive" on this issue. The politician calls the compromise decision on the abolition of facilitated visas instead of a complete ban on entry a mockery and a "merit" of the federal chancellor, who is still afraid of losing all ties with Russia. Scholz wants to avoid a visa ban for Russian citizens at all costs. And by doing so, he isolates Germany, together with France, from most EU countries.
The Russians must feel it. Europe should explain to the people of Russia that as long as they support their leader Vladimir Putin and his policies against the free world, they are undesirable as tourists in the EU
Kiesewetter says.
He is also sure that from now on it is necessary to restrict entry in general to all Russians, even if their children study in Western educational institutions. We are talking not only about rich tourists or wealthy businessmen, but in general about any person with a Russian passport. Moreover, according to the politician, it is necessary to strictly check those who try to enter the EU out of necessity, that is, because of the illness of a relative or for mourning events.
This will wake up the Russians, there is no other way to change the situation
- the German politician is trying to justify his cynical tough rhetoric and aspirations.
Such public attacks eloquently characterize the desperation of the Western elite, which, with the help of hundreds of guns and tens of thousands of rockets and shells, could not break the will of the Russian authorities. Now in Europe they want revenge on ordinary citizens for its support, directing powerful political efforts, realizing that the military did not achieve the success that they expected in Brussels. Kizevetter's statements perfectly fit into this trend. But one can express confidence that the peculiar revenge of European politicians on the Russians will also fail, like other unfriendly measures against the Russian Federation. And even more so, it certainly will not "wake up" them.