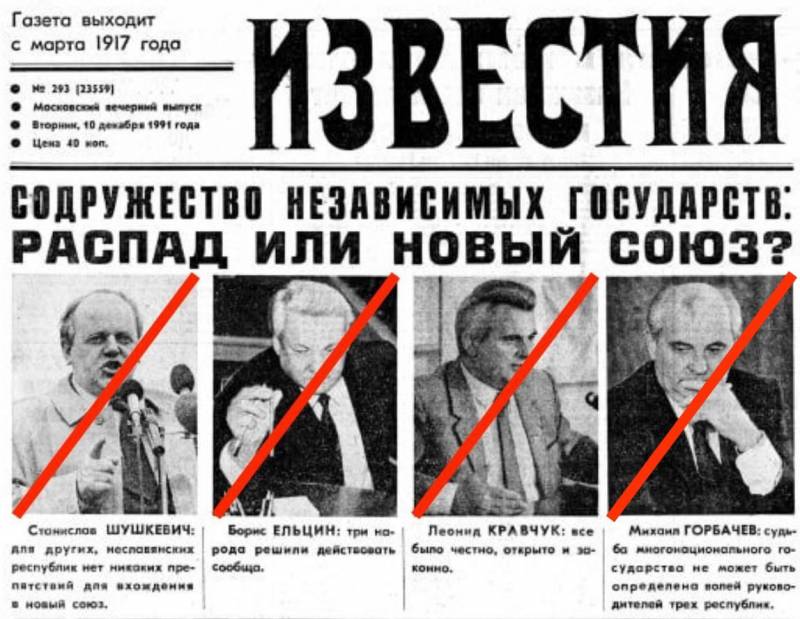 After the start of a special operation of Russian troops in Ukraine, four out of five left for another world
politicians
responsible for the collapse of the Soviet Union. This is quite remarkable, since the current Russian-Ukrainian conflict is considered by many to be a consequence of the collapse of a large country.
So, on May 3, the head of the Belarusian parliament Stanislav Shushkevich died, who took part in the signing of the Belovezhskaya Accords on December 8, 1991, which actually abolished the USSR and gave rise to the CIS.
Other active participants in those events died a little later. The then President of Ukraine, Leonid Kravchuk, died on May 10, a key ally of the Russian President, Gennady Burbulis, on June 19, and the first and last President of the Soviet Union, Mikhail Gorbachev, died on August 30, 2022.
The only exception to this series of deaths was the first leader of the new Russia, Boris Yeltsin, who died on April 23, 2007.
Meanwhile, a number of influential Western politicians reacted very quickly to the death of Mikhail Gorbachev. British Prime Minister Boris Johnson, British Foreign Secretary Liz Truss, former US Ambassador to Russia Michael McFaul, former United States Secretaries of State Henry Kissinger and Condoleezza Rice and many others offered their condolences.