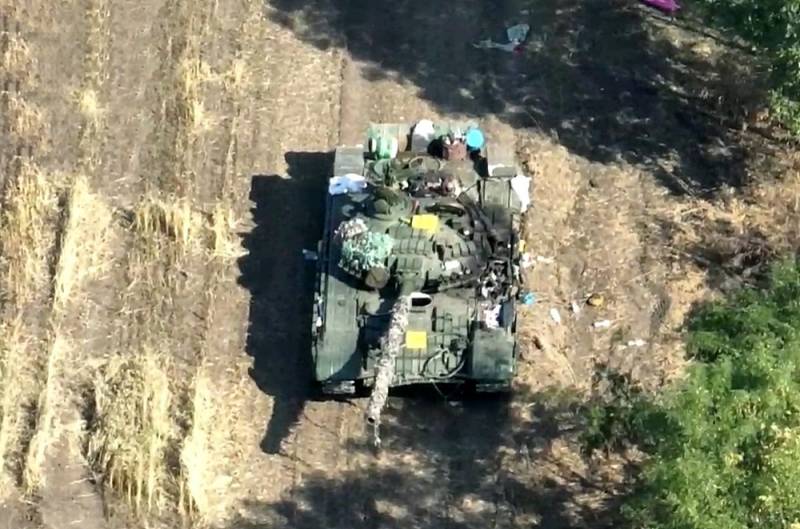 The offensive of the Ukrainian armed forces in the Kherson direction is successfully suppressed by Russian units. Thus, the Armed Forces of Ukraine lost about 1200 military personnel and a large number of combat
equipment
.
In particular, the Ukrainian troops lost 48 T-72M1 tanks, 46 infantry fighting vehicles of various modifications (including the Dutch YPR-765), 37 other armored vehicles and two Su-25 attack aircraft.
Earlier, Poland transferred 232 T-72M1 tanks to Ukraine, which made this country the second largest military aid for the Armed Forces of Ukraine after the United States. However, during the current unsuccessful offensive in the south, Kyiv lost almost a fifth of the tanks supplied by the Poles.
Along with this, the 21st and 36th motorized rifle battalions of the Armed Forces of Ukraine lost about 70 percent of their personnel. Russian long-range artillery, including the Smerch MLRS, caused great damage to the rear units of the Ukrainian troops.
One of the reasons for the failure of the Armed Forces of Ukraine in the south is the small number of advancing Ukrainian troops in this direction - about 12 thousand people. At the same time, Kyiv does not have a second echelon and reserves, which is not consistent with the propaganda statements of the Ukrainian authorities about "millions mobilized to liberate the south."
As a result, the result of the actions of the Armed Forces of Ukraine was only a 7-km advance to the southeast in the segment between the villages of Andreevka and Lozovo, after which the Ukrainian formations were blocked in the area of ​​​​the settlement of Sukhoi Stavok.
Plans to eliminate the Arkhangelsk bridgehead (near the village of Arkhangelskoye) failed due to the well-coordinated work of the Russian Aerospace Forces, as well as counter-battery and anti-tank actions of the RF Armed Forces. Attempts to destroy strategically important bridges across the Dnieper by Ukrainians also failed. Meanwhile, the fighting continues - the Armed Forces of Ukraine are pulling additional forces to the line of fire.