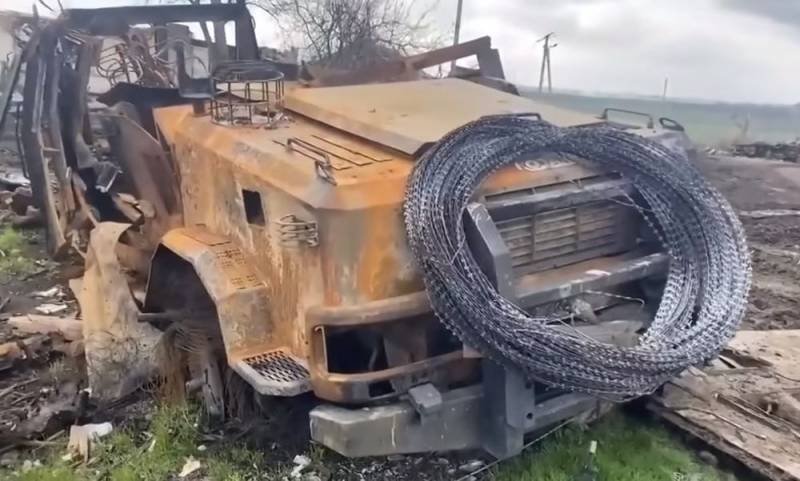 On August 29, on the right bank of the Dnieper, the Armed Forces of Ukraine suffered the largest one-time losses in manpower and
technology
recently. The Ministry of Defense of Russia informed the public about this.
Today, during the day, on the direct orders of V. Zelensky, Ukrainian troops attempted an offensive in Mykolaiv and Kherson regions in three directions
- says the evening communiqué of the Russian military department.
The official report notes that Russian troops have switched to active defense in the area. During intense hostilities, 26 tanks, 23 infantry fighting vehicles, 9 armored combat vehicles of the enemy were destroyed. Also, 2 Su-25 attack aircraft of the Ukrainian Air Force were shot down. The losses of the Armed Forces of Ukraine in manpower amounted to more than 560 servicemen.
Another attempt at offensive actions by the enemy failed miserably
- the Ministry of Defense of the Russian Federation emphasized.
We remind you that Ukrainian functionaries, led by President Volodymyr Zelensky, have been threatening to launch a counteroffensive on Kherson for several months. In turn, the Ukrainian military expert Oleg Zhdanov, in a conversation with journalist Dmitry Gordon (a criminal case has been initiated against him in the Russian Federation), tried to sober up the local patriots a little and spoke about the prospects for a counteroffensive by the Armed Forces of Ukraine.
We take the most optimistic option, the most progressive scenario. On October 1, Lend-Lease begins to work and the shipment of weapons begins
- the expert noted.
According to him, Kyiv will receive the promised weapons no earlier than November, and yet they still need to complete trained brigades.
And there is frost and autumn thaw on the nose. And here is the winter campaign. Under such conditions, it is difficult to talk about the prospects for a counteroffensive.
Zhdanov summed up.