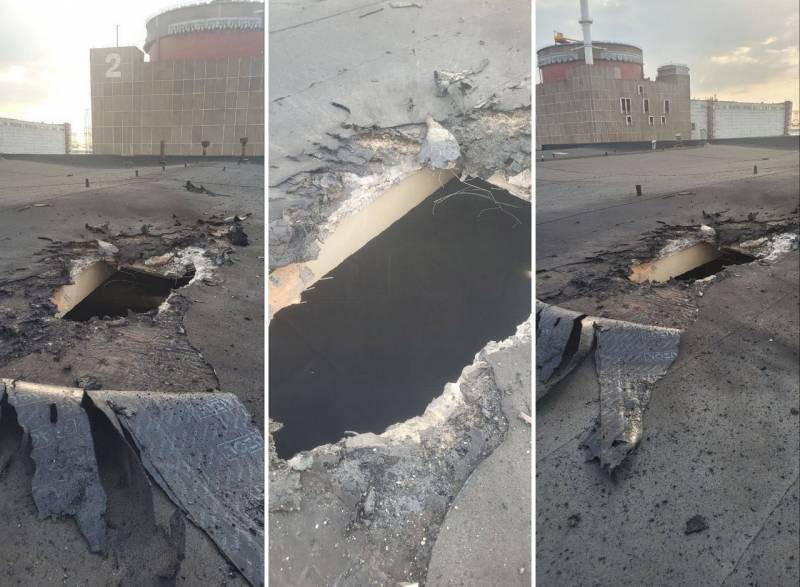 The Armed Forces of Ukraine continue to strike at Energodar and the Zaporozhye nuclear power plant. On August 29, a shell from an American-made M777 howitzer pierced the roof of a warehouse that stores nuclear fuel for nuclear power plants. This was announced by the representative of the administration of the Zaporozhye region Volodymyr Rogov.
Fresh fuel for ZNPP reactors is stored in this building
- Rogov noted in his telegram channel.
The administration informed that the Armed Forces of Ukraine are firing artillery from Nikopol, from the opposite bank of the Dnieper. The radiation background in the area of ​​shelling is normal, local authorities control the situation.
Meanwhile, Vladimir Rogov said that all evidence of the shelling of the nuclear facility by the Ukrainian armed forces would be transferred to the IAEA. Representatives of the International Atomic Energy Agency in the amount of fifteen specialists will arrive at ZNPP on August 31, their mission will last until September 3.
The situation around the Zaporizhzhya NPP is also of concern in neighboring countries. Thus, in Moldovan polyclinics, patients are given tablets of potassium iodide, which is used to protect against emissions of radioactive substances. This was announced by the head of the General Directorate of Health of Chisinau, Boris Gilca.
Earlier, an American kamikaze drone, which fell on the roof of a special building, was shot down while trying to strike at the spent fuel storage of a nuclear power plant.