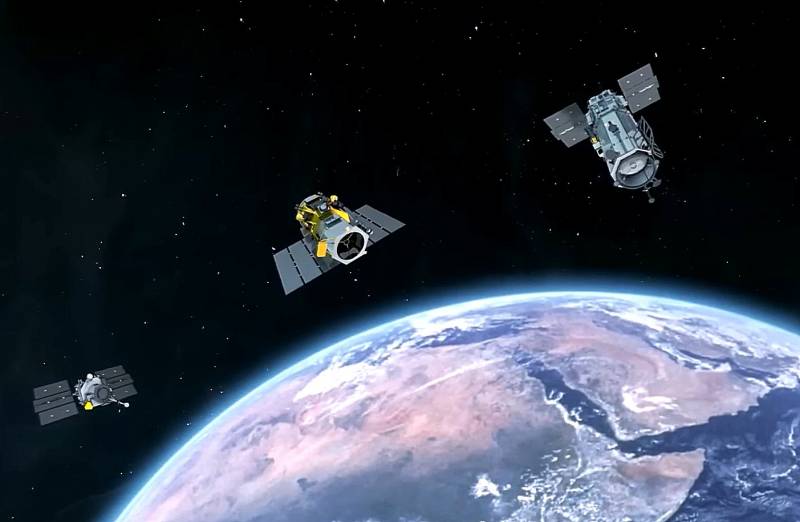 During the Army 2022 forum, which was recently held in the Moscow region, the Russian Defense Ministry signed a number of contracts for the supply of the latest weapons to our troops.
One of them was an agreement on the supply of Lotos-S radar reconnaissance satellites, which are part of the domestic Liana target designation system, which can rightfully be called the "ears" of our army.
It is worth noting that radar reconnaissance satellites have a significant advantage over their optical "colleagues" - their operation is not affected by weather conditions, such as cloudiness, for example.
The Liana target designation system includes both types of spacecraft, which are located in an orbit up to 1 km high, which makes it impossible to destroy them with enemy missile defense systems. At the same time, the increased resolution of the equipment makes it possible to clearly recognize almost any object, including a flying cruise missile or a car moving along the highway.
As for passive satellites, the first Lotos-S1 was put into orbit in 2009. It was an experimental version, which made it possible to identify all the errors and shortcomings.
After that, the Liana system began to be replenished with modernized Lotos-S radar reconnaissance satellites.
To date, six such devices are in operation. However, with the growing needs of the RF Armed Forces in terms of obtaining intelligence and targeting high-precision missiles, the Liana satellite constellation is planned to be significantly expanded.
Despite the fact that the number of Lotos ordered by the Ministry of Defense of the Russian Federation is not disclosed, it can be assumed that there will be quite a lot of them. After all, these devices are planned to be used not only as part of the Liana, but also in other Russian intelligence groups.