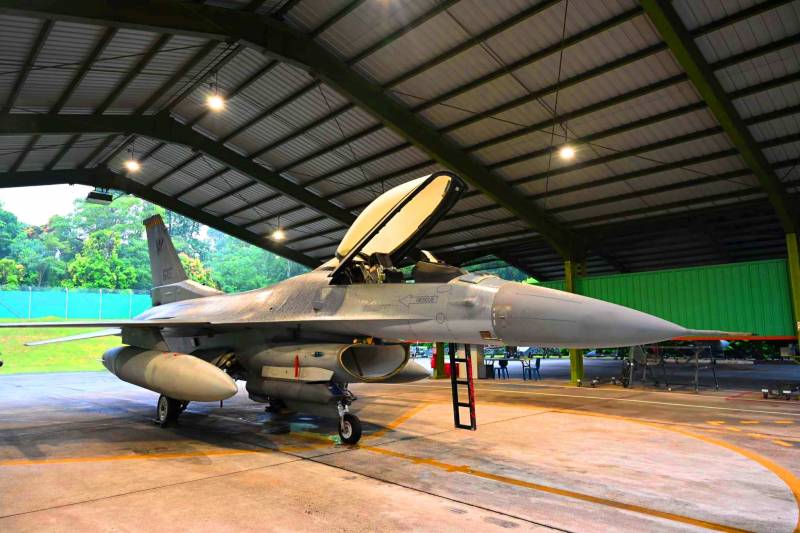 The prospects for a direct military clash between the US and China over Asia and the Pacific are of great concern to all countries in the region that are trying to find a safe point in this confrontation.
One such country is the island city-state of Singapore, which is very concerned about what is happening in Ukraine and around Taiwan.
Bloomberg
.
Singapore has been the loudest call in Asia for the United States and China to avoid a devastating clash that could affect every small country in the region. As a city-state completely dependent on trade, Singapore maintains a strong American presence in Asia, giving the US access to its military installations, while also considering China as its main trading partner.

– says in a new publication of the agency.
Singapore is also the only country in Southeast Asia to have imposed sanctions against the Russian Federation, and its Prime Minister, Li Xianglong, said that "everything went wrong" in Europe, not excluding a similar scenario in Asia.
According to him, Singapore will continue to maintain the mandatory two-year military service for males, and other security forces will remain the same "strong and reliable."
Earlier, the media wrote that in Southeast Asia, the mood over the Ukrainian conflict is not at all what the West would like to see.
In particular, in his recent article, the resource
East Asia Forum
said that in Indonesia, neighboring Singapore, they by no means share the enthusiasm of the Western world about the Square.
The fact is that Indonesia itself has repeatedly fallen under the rink of openly hostile actions on the part of Washington, which determines its current fluctuations in Ukraine.
Yes, officially the Asian country at the expense of the government moderately supported the West, however, with a number of reservations.
For example, Indonesia abstained from voting on Russia's exclusion from the UN Human Rights Council. As chairman of the G20, she also rejected proposals to exclude Russian President Vladimir Putin from the summit in November. Many ordinary Indonesians, however, dismiss the moralizing of the United States as completely hypocritical.
Policy
The United States in relation to the Middle East, and especially the support of Israel, despite the latter's refusal to implement a two-state solution to the Palestinian question, clearly highlights all the hypocrisy of the United States
- noted in the article.
It also notes that "public opinion in Indonesia is pro-Russian, and many Indonesians support Russian propaganda," without specifying in detail where such active sources of this "propaganda" came from in the Asian country.