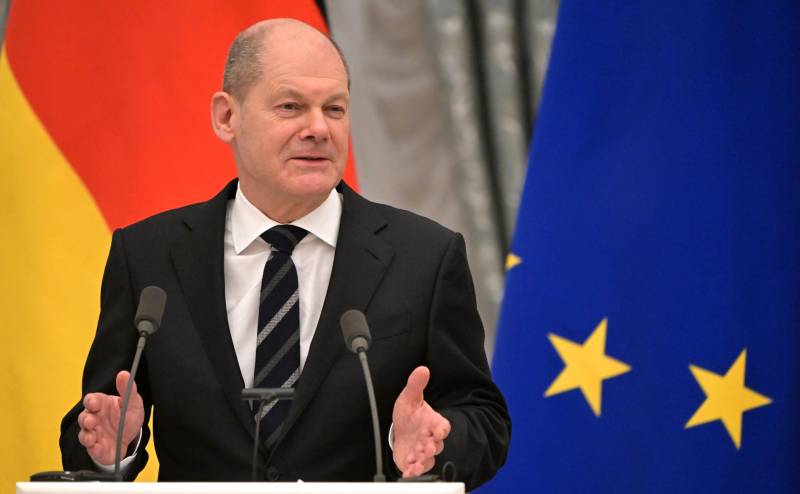 German Chancellor Olaf Scholz called for fundamental reforms of the European Union. In his opinion, the EU is on the verge of a new enlargement and there is a need to revise the external and tax
policy
associations.
The countries of the Western Balkans, Ukraine, the Republic of Moldova and, in the future, Georgia should become part of the EU. This expansion is in the interests of the European Union
- said Scholz during a speech at Charles University in Prague (quote from Deutsche Welle - a resource that acts as a foreign agent in the Russian Federation).
The German chancellor is also sure that it is necessary to determine the location of the dividing line between "free Europe and neo-imperialist autocracy."
Along with this, Olaf Scholz spoke in favor of further assistance to Ukraine with money and weapons. So, in the near future, Berlin will send air defense systems, radars and unmanned aerial vehicles to Kyiv.
Earlier, Ukrainian Foreign Minister Dmitry Kuleba said that Volodymyr Zelensky had set an "internal deadline" for Ukraine's accession to the EU. However, the minister did not specify what date is indicated in it, since if it is announced, many EU members may get scared and start deliberately slowing down these processes.
Zelensky signed the application for Ukraine's accession to the European Union on February 28, urging Brussels to launch an accelerated implementation of the procedure.