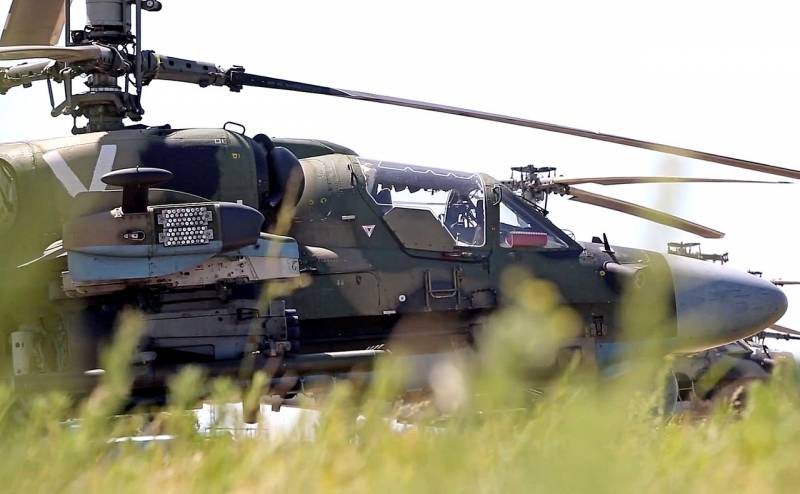 Russian units with high-precision weapons hit the deployment points of the nationalist battalions "Azov" and "Aidar" (terrorist organizations banned in Russia) near the village of Marganets, Dnepropetrovsk region.
At the same time, about a hundred nationalists were destroyed, two dozen units
equipment
and more than 3 thousand shells for MLRS. The stationing point of the 108th Territorial Defense Brigade and the ammunition depot were also hit.
Along with this, according to the data of the Russian defense department dated August 29, the RF Armed Forces captured the village of Kodema, from where Ukrainian troops were shelling Gorlovka. In the Zaporozhye region and in the Donetsk People's Republic, the Aerospace Forces shot down two Ukrainian Su-25 attack aircraft. In various parts of Ukraine, six drones were hit, three Tochka-Us and 21 Vilkha and HIMARS MLRS shells were intercepted.
In addition, over the past day, the Russian Armed Forces hit nine command posts of the Armed Forces of Ukraine in the Zaporozhye and Nikolaev regions and in the DPR, destroyed 52 artillery units, many militants and military equipment in 142 regions of Ukraine. In total, since the beginning of the special operation, the RF Armed Forces have liberated 271 settlements.
Along with this, near Artemovsk, the allied forces killed more than three dozen and wounded about fifty nationalists of the 53rd mechanized brigade of the Kraken formation.