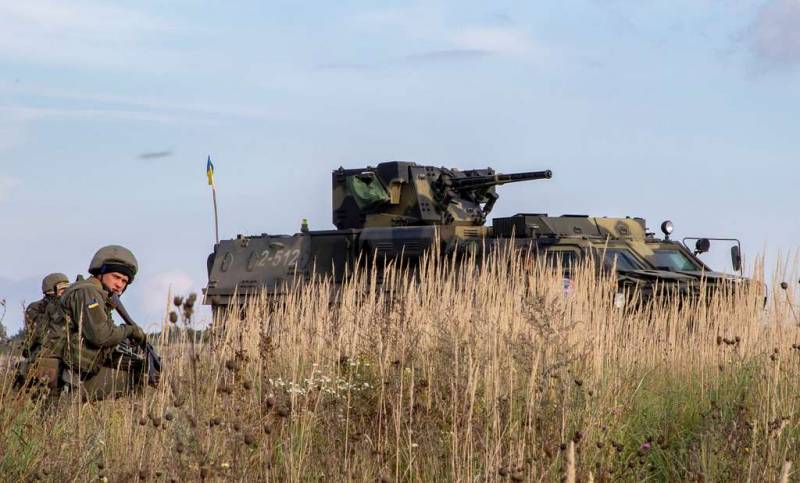 Some servicemen of the Armed Forces of Ukraine, seeing the real state of affairs on the front line, are trying to give truthful information about what is happening and are outraged that the Western and Ukrainian media are telling lies.
Thus, the Ukrainian soldier Volodymyr Regesh (callsign Santa) in one of the Western social networks indignantly described the current state of affairs on the front line, near the village of Peski, Donetsk region.
I am pleasantly surprised that we are victorious everywhere, liberating cities and villages every day, stacking the enemy's bodies in cubic meters and wringing them out by the thousands.
machinery
. Zaluzhny, Arestovichi, Markus and others like them, I appeal to you: I am proud that I live at the same time with such heroes as you
- with bitter irony, the soldier noted.
When trying to ask for help for their unit in Peski, they began to look for Regesh along the entire front in order to stop the spread of "undesirable information" about the Armed Forces of Ukraine in this way.
In the bottom line - lost (in the original it sounds tougher) Sands, reporting somewhere "upstairs" that everything is in place and that "everything" is extremely effective
- wrote a Ukrainian soldier.
Along with this, Volodymyr Regesh pointed out the big problems experienced by the Ukrainian armed forces with artillery.
Our artillery daily reports on the destroyed tanks and artillery of the enemy, and in two months I saw the closest approach to the target for 80 meters, and it was happiness - the enemy tank finally realized that they were aiming at it, and stopped firing. Prior to this "direct hit" proofs were measured hundreds of meters
emphasized Santa.
The serviceman also spoke about the fact that the Ukrainian army "wins" only in social networks and videos, but in reality the situation is more than deplorable. And help is almost nowhere to be found.