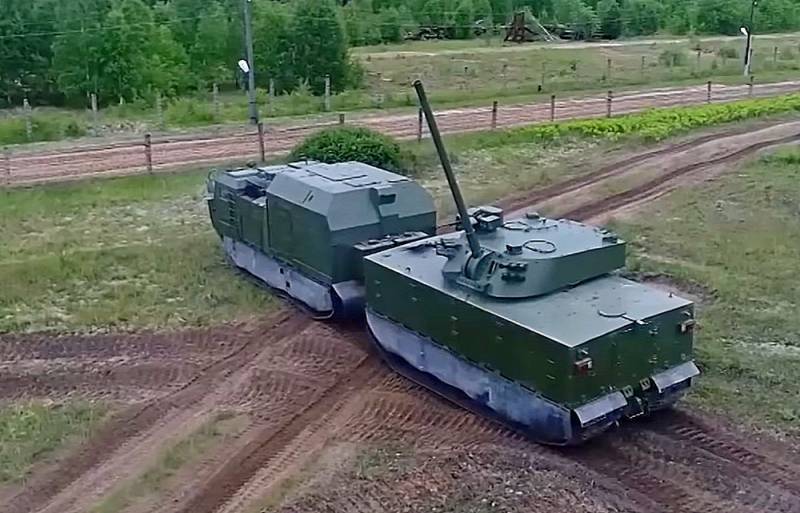 Mass production of the newest Arctic artillery complex "Magnolia" has started in Russia. Earlier it was reported that the device was successfully tested by low temperatures in northern latitudes.
SAO "Magnolia" is a transporter DT-30MP "Vityaz", in the second link of which is mounted a fighting compartment from the 120-m self-propelled gun 2S31 "Vena".
The A280 gun itself remained practically unchanged and combines the combat capabilities of a howitzer and a mortar. This makes it possible to use practically the entire range of artillery ammunition that we have on the Magnolia CJSC.
At the same time, the onboard fire control system has been significantly improved. Now the SAO crew can carry out both independent adjustment of fire on visible gaps, and conduct counter-battery combat against targets located beyond the visible horizons.
As a result, the CAO came out, capable of hitting almost any ground and even some sea targets at a distance of up to 8,5 km with conventional high-explosive fragmentation shells, up to 7 km with mortar ammunition and up to 10 km with guided ones.
It should be noted that the start of mass production of "Magnolia" is extremely timely. The thing is that the rapid melting of glaciers in the Arctic gives reason to consider this territory as potentially suitable for large-scale military operations. At the same time, conventional types of weapons will be of little use in northern latitudes for a long time to come.