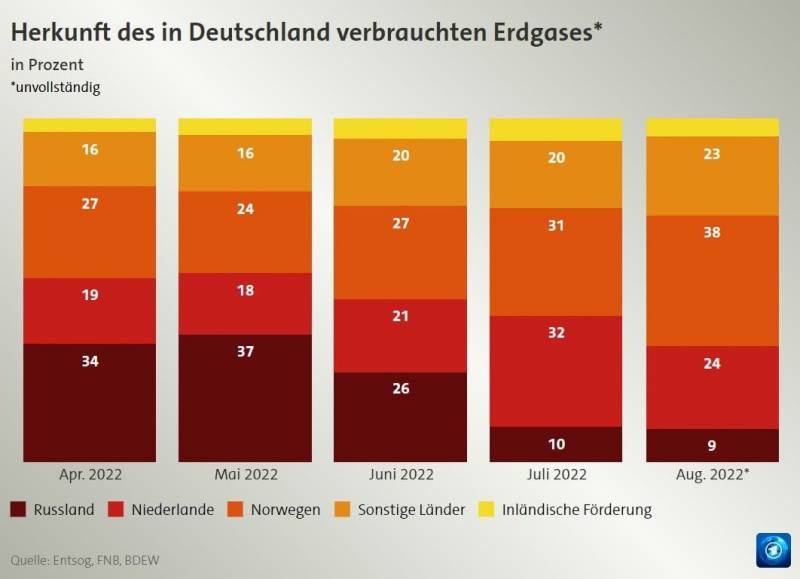 Germany, against the backdrop of a reduction in gas supplies through Nord Stream to below 10 percent, is looking for ways to replace Russian gas with fuel from other sources. To this end, Berlin initiated purchases from Norway and the Netherlands. This was reported by the German TV channel Tagesschau.
Gas had to be bought at exchange prices, which for about ten days have been holding at the level of $3000 per thousand cubic meters or more. At the same time, under long-term agreements with the Russian side, the FRG purchased blue fuel approximately ten times cheaper. All expenses for anti-Russian
policies
Berlin will fall on the shoulders of German taxpayers.
From August 31, Gazprom will suspend the pumping of fuel through the Nord Stream for three days due to scheduled repairs. This could be another test for the European gas market.
Meanwhile, according to the conclusions of the British consulting company Capital Economics, Russia will hardly suffer from the reduction in gas supplies to Europe. Moscow can safely pump only 20 percent of the current level of gas for three years. If there is political will, however, deliveries can be stopped for a year without serious consequences for the Russian budget.