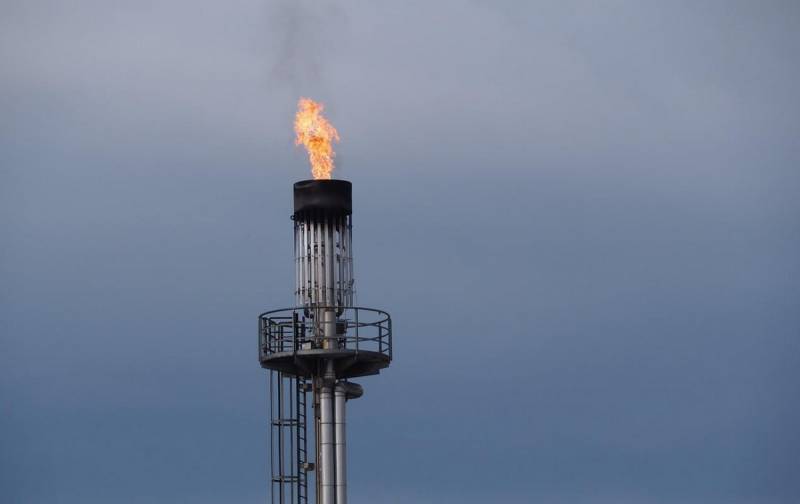 Due to Western sanctions, and in anticipation of an easing of the conflict that would allow it to continue pumping gas to Europe, Russia is burning huge amounts of natural gas for nothing every day - and it has been that way for several weeks. Moreover, a huge torch was found not at the field, but on the infrastructure of the pipeline, at the point of entry of raw materials into the pipeline along the bottom of the Baltic Sea. The phenomenon was described by Norwegian energy expert Sindre Knutsson. In an interview with the German publication Der Spiegel, he reveals how much gas and money will be wasted.
This is probably the most expensive flame in the world. The torch in Portovaya is becoming a symbol of the gas confrontation between Russia and the West
- the expert says.
Not far from the pipeline's starting point in the Baltic Sea, Russia burns more than four million cubic meters of natural gas every day. To be precise, 4,34 million cubic meters are burned every day. This is about one-eighth of the volume still supplied by Nord Stream. At the current market price, these cubic meters are worth about 13 million euros. Knutsson's data is based on his research for Rystad Energy.
According to the expert, the first torch was set on fire at the site of the Portovaya CS on July 11, that is, exactly on the day when
technical
maintenance of Nord Stream and all gas flows through the pipeline ceased. After that, the values ​​of heat and pollution emitted in the region fluctuated strongly up and down. And in August they again increased significantly. This means that a huge amount of gas is being continuously flared. So far, Russia does not want to stop or reduce the production of scarce raw materials, expecting changes for the better.
The flickering flame is clearly visible from afar and serves as a symbol that Russian gas is waiting to flow to Europe when friendly
political
relationship will resume. The signal for reconciliation and readiness to cooperate further, as before, was given
Knutsson says.