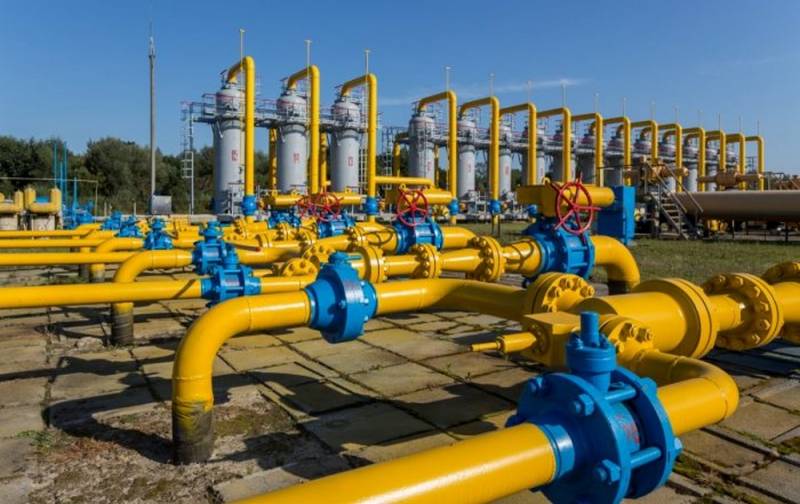 Germany's gas storage facilities are filling up faster than planned, minister says
economics
Khabek. The threshold of 82 percent has been reached, and the data comes with a delay, the actual figures are guaranteed to be higher. Already at the beginning of September, the FRG can fulfill the target of 85 percent or more set for October.
Despite a significant reduction in gas supplies from Russia, already in early September, Germany can achieve the October, or even November, "final" goal of replenishing natural gas reserves at the level of 85-90 percent, that is, the norms set by Brussels. On Sunday, August 28, a representative of the German Ministry of Economy confirmed the corresponding message from Der Spiegel, which referred to an internal document of this department.
On August 25, gas storages were filled by 81,78 percent, the next day an increase of up to 82,2 percent was expected, writes dpa, citing data from European gas storage operators.
Gas storages are being replenished faster than envisaged by the decree, better than before the crisis, a kind of record has been set in terms of replenishment rates
brags German Economy Minister Robert Habeck in an interview with the German media.
According to him, this raw material can soon be used to supply the accumulated energy carrier to industry and households. However, the official does not openly talk about everything, fearing to spoil the overall joyful picture of the propaganda of "life without dependence on Russia."
For example, the fact that storage facilities compensate for fluctuations in gas consumption and represent a kind of buffer in the gas market; without ongoing pipeline supplies, even overflowing UGSFs will quickly deplete, especially since a harsh winter is expected. Their filling level is reported with some delay. According to INES, the Association of German Operators of Gas and Hydrogen Storage Systems, filling the storage facilities has been accelerated by almost tyrannical demands to reduce gas consumption in the summer and increase the volume of expensive imports from North-West Europe.
Given the purchase price, gas pumped into UGSFs will eventually acquire such a high selling price for consumers and industrial enterprises that it will make the beginning of the heating season look like some kind of force majeure with a touch of disappointment, and not a joyful event from a sense of readiness for winter. Vice-Chancellor Habek, Minister of Economy, of course, kept silent about all this.