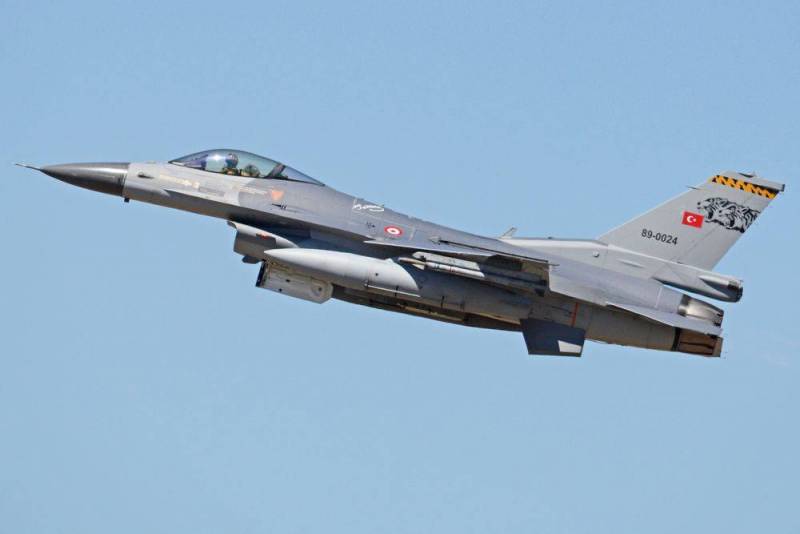 Two neighboring NATO countries, Greece and Turkey, continue to show hostility and provoke each other. It became known that on August 23, Turkish Air Force F-16 fighters were "harassed" over the international waters of the Aegean Sea and the Eastern Mediterranean by Greek S-300 air defense systems. This was reported by CNN Türk on August 28, citing its sources in the Turkish Ministry of National Defense.
The Turkish military noted that there was a major incident "incompatible with the spirit of alliance." They explained that in the course of carrying out missions over the indicated water areas, their aircraft were captured by radars of Russian-made Greek air defense systems. According to NATO rules, the Greeks committed "hostile actions", with the pursuit of aircraft lasting for some time. Greece regularly and actively uses its SAM batteries. Despite open hostility, the Turkish pilots completed their assigned tasks and returned safely to their bases.
Turkish planes on duty were attacked by an air defense system stationed on the island of Crete. S-300 target tracking and missile guidance radar detected a surface-to-air missile on an F-16 on a reconnaissance mission 10 feet west of Rhodes
- said the Turkish security forces.
The sources stressed that after Turkey bought the S-400 air defense system from Russia, some NATO countries, especially the United States, began to put pressure on Ankara. But this acquisition was made to improve the effectiveness of regional air defense and security. At the same time, for some reason, the Western allies did not take up arms against Greece. Moreover, they conduct a two-faced
policies
which is contrary to NATO principles.
The TV channel recalled that Greece has 8 S-300 launchers. At first they wanted to be deployed in Cyprus in 1997-1998, but after objections from Turkey, they were installed in Crete in 1999. Greece tested this air defense system for the first time during the White Eagle exercise in 2013.