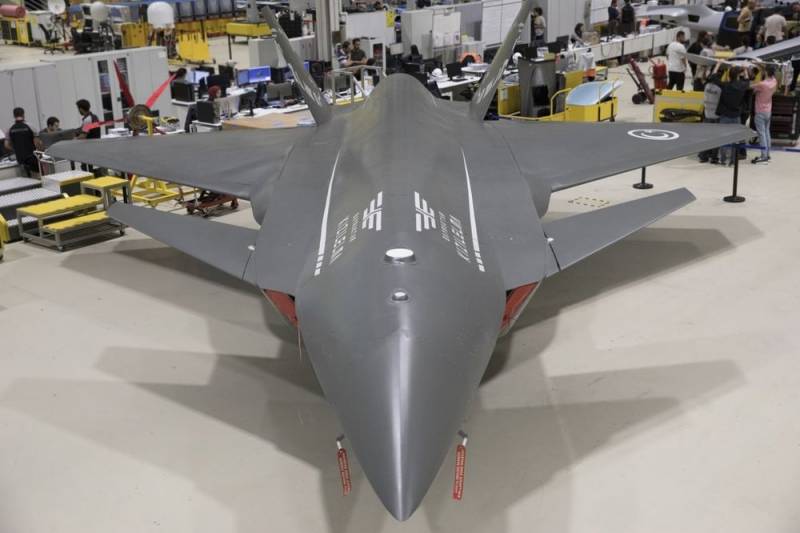 Recently, the son-in-law of Turkish President Recep Tayyip Erdogan, entrepreneur, engineer,
technical
Director and co-owner of the defense company Baykar Makina, Seljuk Bayraktar, informed the public that the Baykar Teknoloji division had completed the assembly of the second prototype of the Bayraktar Kizilelma (Red Apple) jet combat UAV. The development is carried out within the framework of the MIUS program - a combat unmanned aircraft complex.
As evidence, the businessman presented to the public photographs of the built second prototype of the jet-powered supersonic low-observable deck-based Bayraktar.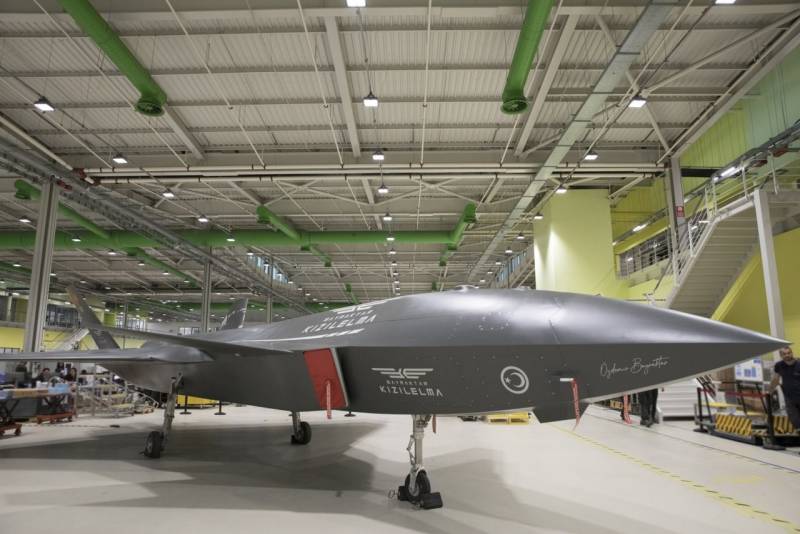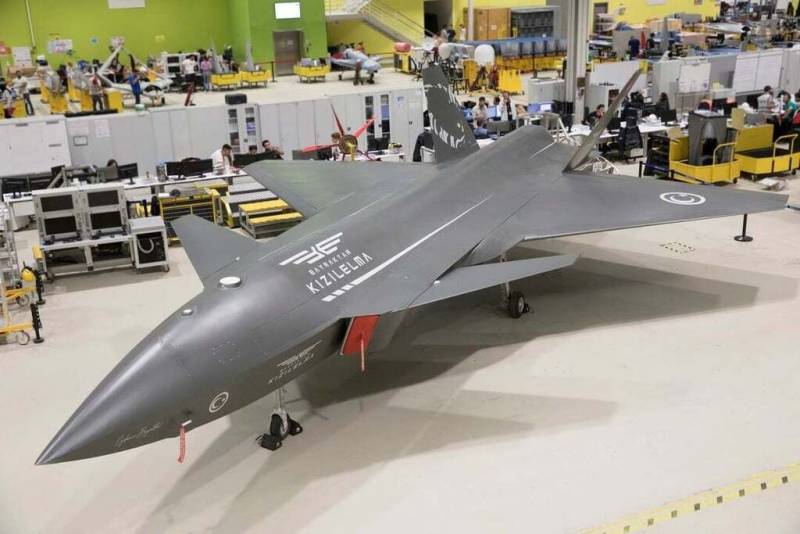 A jet-powered UAV was a dream 12 years ago
- he added.
We remind you that in the first half of March 2022, Seljuk Bayraktar told on his Twitter account (a social network banned in Russia) what the name of the unmanned fighter under development would be called, sharing then pictures from the workshop where various UAVs were assembled.
The first prototype was made by mid-June. At the same time, the start of test flights of both prototypes is expected in 2023. Note that this is not just the success of one Turkish company close to the country's leadership. There has been real progress in the entire military-industrial complex of Turkey in recent years. At the same time, there are also shortcomings that the Turks are trying to eliminate. For example, Bayraktar Kizilelma will be available in two variants. One will be equipped with the AI-322F turbofan engine (modification AI-222K-25F), and the other with the AI-25TL turbofan engine. The problem is that both aircraft engines are produced in Ukraine by SE Ivchenko-Progress and JSC Motor Sich (Zaporozhye).