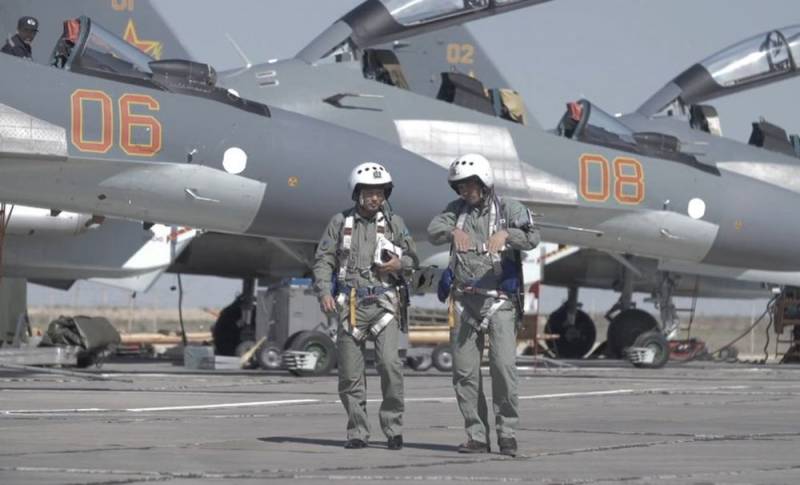 On August 27, the government of Kazakhstan announced the suspension until the end of August 2023 of the export of arms and military products. Moscow forced Nur-Sultan to reconsider its plans.
Some time ago, Russia's ally in the CSTO became interested in multi-vector policy and began selling military equipment to NATO countries.
machinery
, weapons and ammunition, the final recipient of which was the Ukrainian army. Now it seems to be in the past, but the sediment remains. Therefore, it is worth recalling some of the most striking moments.
The Czechs decided to purchase 25 automatic anti-aircraft guns from the Kazakhs. The UK purchased various ammunition (shells and rockets) through one of the firms in Jordan. The Americans decided to stock up on Su-27 fighters and aircraft engines for them through a Bulgarian intermediary. All this and much more was supposed to end up in Ukraine in time to counteract the RF Armed Forces.
As for combat aircraft, the Air Defense Forces of the Republic of Kazakhstan (SVO RK) have: 23 Su-30SM units, 18 MiG-31B/BM/BSM/DZ units, 24 Su-27/BM2/UB/UBM2 units, 14 MiG-29/UB, 14 Su-25/SM/UB/UBM units, 12 MiG-27 units, 2 MiG-23UB units, 17 Aero L-39 Albatros units (Czechoslovakia). There are also 20 units of Mi-24V helicopters. With the exception of the Russian Su-30SM, all other aircraft are Soviet-built and can be sold anywhere, anytime.
The above activity has caused logical discontent in Moscow. On August 19, Russian President Vladimir Putin met in Sochi with his counterpart from Kazakhstan, Kassym-Jomart Tokayev. There is practically no doubt that the Russian leader took an interest in this piquant topic. Whether the Kazakh side will keep its word will become clear in the foreseeable future.