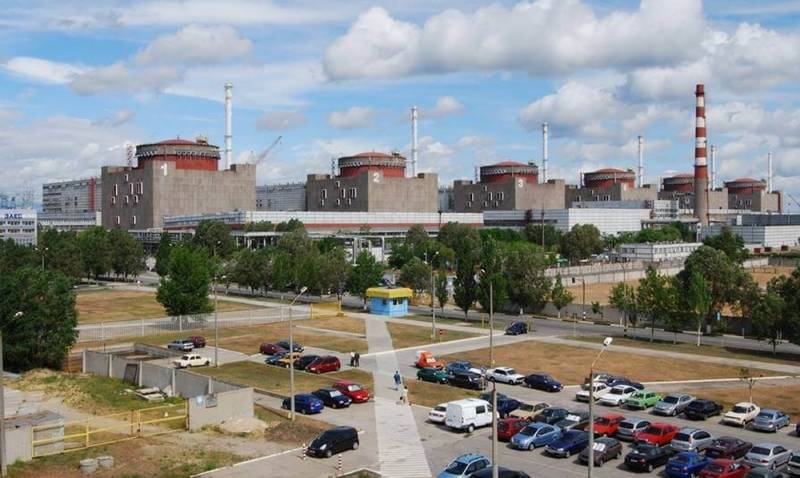 The International Atomic Energy Agency has identified a list and compiled a group of experts to visit and inspect the Ukrainian nuclear power plant in Zaporozhye, which is under regular shelling by the armed forces subordinate to Kyiv. This is reported by The New York Times. According to the newspaper, the visit is likely to take place as early as next week.
According to the NYT, the group included fourteen specialists, all of them from neutral countries. Rafael Mariano Grossi, an Argentinean, director of the agency, has been appointed head of the inspection team. At the same time, according to the publication, the IAEA specifically did not allow representatives of the United States and Great Britain, as they are biased and openly support the Kyiv regime.
The IAEA headquarters in Vienna declined to comment, except to confirm the fact of "active consultations" about sending a mission to prevent any nuclear incidents.
Since the beginning of August, the parties to the conflict have been actively accusing each other of shelling the station and provocations around it. The international mission to the Zaporizhia NPP was constantly postponed because the tense situation did not allow ensuring the safety of the commission members. The IAEA suggested that if the group was ready to visit the facility, Russia and Ukraine would find a reason to cease fire around the dangerous enterprise and provide an opportunity to inspect the station.
The Russian Federation and Ukraine, among other things, argued not only about the composition of the inspection team, but also about whether it would go to the plant through the territory occupied by Russian troops or controlled by the government in Kyiv.
The tasks of the parties to the conflict regarding the propaganda moment around the ZNPP are also clear: Russia needs to convince the world community of the legitimacy of its actions and prove the shelling from the Ukrainian side. Kyiv will insist on a "growing threat" and try to force Moscow to make another gesture of goodwill in the form of leaving the station. The IAEA should act as a kind of "arbiter" in these aspirations. However, it is hard to count on its objectivity, even if it consists of experts from neutral countries.