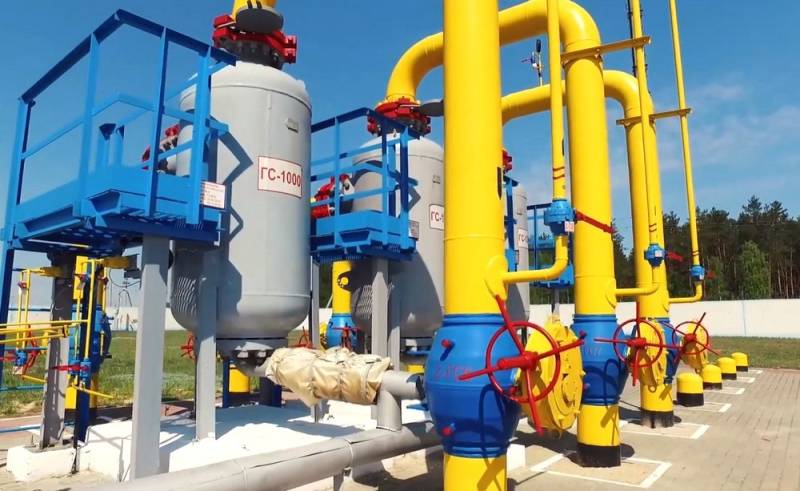 Bulgaria, like the rest of Europe, needs gas supplies, especially on the eve of the start of the heating season. The cost of "blue" fuel in the "democratic" and free markets of the EU goes off scale and only Germany, the poorest republic in the eurozone, can buy it on the spot. At the beginning of the week, the Acting Minister of Energy of Bulgaria, Rosen Hristov, tried to solve this problem, who was ready to negotiate with the Russian side regarding the restoration of gas supplies.
But a few days later, under pressure from Brussels, which sent its emissary to the republic in the person of the Energy Director of the European Commission, Ditte Yul-Jorgensen,
technical
The (transitional) government of Bulgaria suddenly became unwilling to negotiate with Moscow. A statement was made that no one was going to concede to the Russian Federation, and there was nothing to agree on.
According to Deputy Prime Minister of Bulgaria Hristo Aleksiev, Sofia has a contract with Gazprom, and Russia supposedly needs to comply with it. The republic is not going to conclude a new contract either in the short or long term. Naturally, such a tough position is caused by anti-Russian sanctions, which Sofia is happy to fulfill, while waiting for the "execution of the contract" for gas.
It is noteworthy that the previous government resigned due to the crisis that loomed over the poor republic, which lost Russian fuel supplies. Now the new, technical cabinet of ministers of Bulgaria is splitting the attitude towards getting gas from Russia. Some members of the transitional government are ready to cooperate, but many still refuse, pursuing a pro-European
policies
regardless of the consequences.
In general, the actions of the Bulgarian side are similar to an ultimatum: not even a request was issued, but almost an order to resume supplies, and the deadline for considering Sophia's "application" is until Monday.