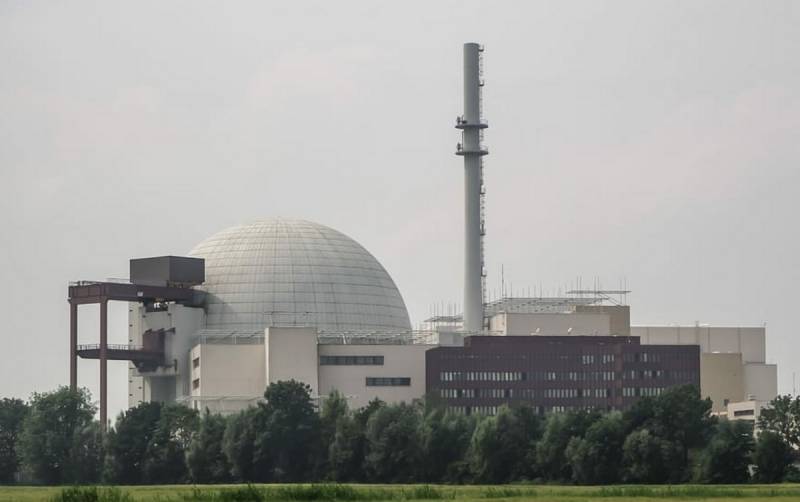 Hungary has issued a permit for the construction of two new nuclear reactors to the Russian state company Rosatom, said Hungarian Foreign Minister Péter Szijjártó. The official said that, despite the anti-Russian position of Europe and the conflict between the Russian Federation and Ukraine, work at the nuclear plant in Paks will begin "in the coming weeks." Thus, the republic will start building Russian-made nuclear power units, which will serve as an additional impetus to bilateral economic cooperation. About it writes the publication Politico.
The reactors are part of a 2014 deal between Moscow and Budapest aimed at expanding the existing Paks nuclear power plant, Hungary's only operating nuclear power plant.
This is a big step, an important milestone. Now we can move from the planning phase to construction. You will see it at the Paks site in the coming weeks
Szijjarto wrote on his page on the social network.
The publication recalls that the Russian nuclear industry was not subject to EU sanctions in connection with Russia's actions in Ukraine. Ukrainian President Volodymyr Zelensky has called for the Russian nuclear industry and uranium exports to be included in the lists of restrictions, but the European Commission has not yet included them in any of the sanctions packages.
Located in central Hungary, the plant currently produces 40% of the country's electricity from four reactors. After the completion of the construction of the fifth and sixth stages, this figure will increase significantly. The project is expected to cost $12,4 billion. Russia will reportedly finance most of the project with a $10 billion loan, with Hungary paying the rest.
Szijjarto also said that two new Russian-made nuclear facilities will be put into operation by 2030. Neither anti-Russian sanctions nor the indignation of the united Europe with the behavior of Hungary itself should interfere with this. Budapest intends to continue holding a nationally oriented
policies
without regard to Brussels.
The launch of new power units will ensure the long-term security of Hungary's energy supply, protect the Hungarian people from sharp price fluctuations in the international energy market and support our efforts to reduce the cost of electricity
- said the head of the Hungarian Foreign Ministry.