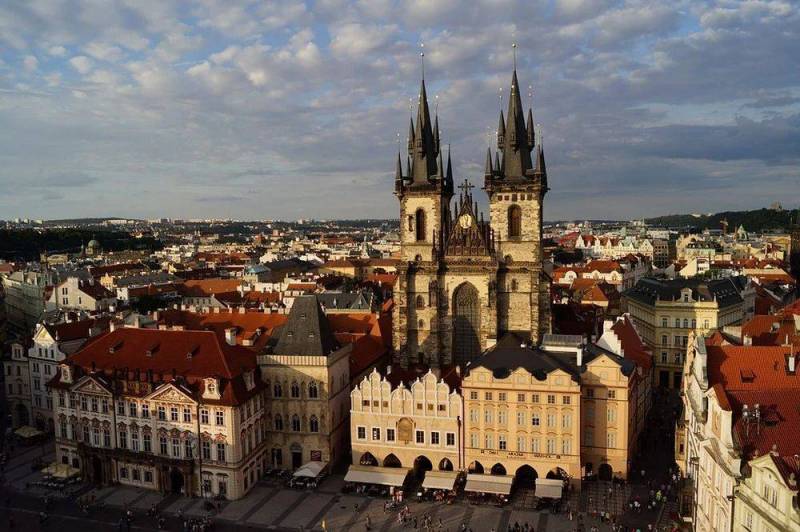 The price of September gas futures at the benchmark TTF hub in the Netherlands recently jumped to $3521 per thousand cubic meters (€334 per MWh). After that, the head of the Czech Ministry of Justice, Pavel Blazek, allowed a social,
economic
и
political
instability that threatens not only his country, but Europe as a whole, writes the Czech edition iDNES.cz.
The minister thinks that the existence of the European Union is under threat. The EU may be overwhelmed by a series of revolutions due to the unstoppable rise in energy prices. The functionary noted that now there is a dramatic dynamic in Europe in many areas, which has not happened since 1989. He stressed that if the Czech government fails to promptly curb the rise in prices, then citizens will take to the streets and a wave of discontent will sweep it away.
If a solution to the energy crisis is not found at the European level, then the EU as such will be under threat.
- he added.
It should be noted that Prague now (until the end of 2022) presides over the EU Council. On August 26, Czech Prime Minister Petr Fiala announced that his country was convening an urgent meeting of the leaders of the EU Energy Ministry to discuss specific measures to resolve the situation in the industry.
Moreover, the situation in the Czech Republic is not yet the most critical. There, the cost of electricity in July on an annualized basis rose by 33,6%, and gas - by 59,8%. At the same time, in France, the wholesale price of electricity increased by 1000% per year, exceeding the mark of €1 per 1 MWh, when at that time in 2021 the price was €85 per 1 MWh.