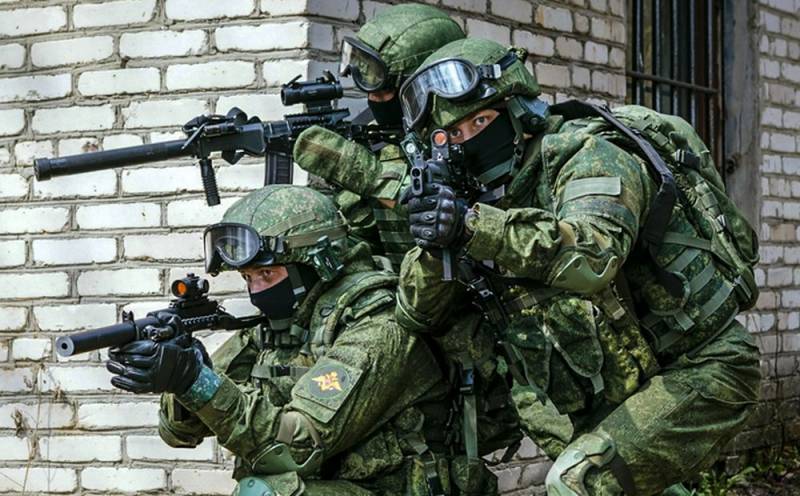 The experience of the Russian special operation in Ukraine will be taken into account in equipping the military personnel of the RF Armed Forces. In Russia, they are going to determine the appearance and develop the equipment of the "soldier of the future." The decision on this matter was made by the Ministry of Defense of the Russian Federation.
It should be noted that TsNIITochmash JSC (Moscow region), which is under the control of the Rostec state corporation, will be engaged in the appearance of the new generation equipment.
What exactly will be included in the new equipment will be clear after the research work. Research is planned to be carried out in 2023
- told
RIA News"
representative of TsNIITochmash.
Recently, the agency was informed at the state corporation Rostec that the armored helmet of the combined arms uniform 6B47 of the Ratnik combat equipment protects the head of a fighter by 30-40% more effectively than analogues from NATO countries.
We remind you that now the RF Armed Forces are being equipped with Ratnik-2 combat equipment, but it is not known how many sets have been delivered to the troops. At the same time, at the end of 2020, the Ministry of Defense of the Russian Federation received about 300 thousand sets of Ratnik combat equipment (military tests were completed in December 2012). It also became known that the specialists of JSC "TsNIITochmash" are working on combat equipment of the third generation "Sotnik".
Note that in 2018, the Russian Ministry of Defense announced that by 2025 a pressure helmet with an integrated communication system would be developed, which would allow military personnel to exchange various types of information and coordinate actions in real time. Probably now this process will be significantly accelerated.