In 2018, Russia took the first place in oil production in the world and thoroughly entrenched there. Its main competitors, represented by the United States and Saudi Arabia, did not like this very much, since it violated the harmonious picture of the world and all previous forecasts. However, they cannot do anything about it. But when you really want to, you can dream up a little to calm down. That's what the various "forecasting experts" did. And how this is done, you will now find out.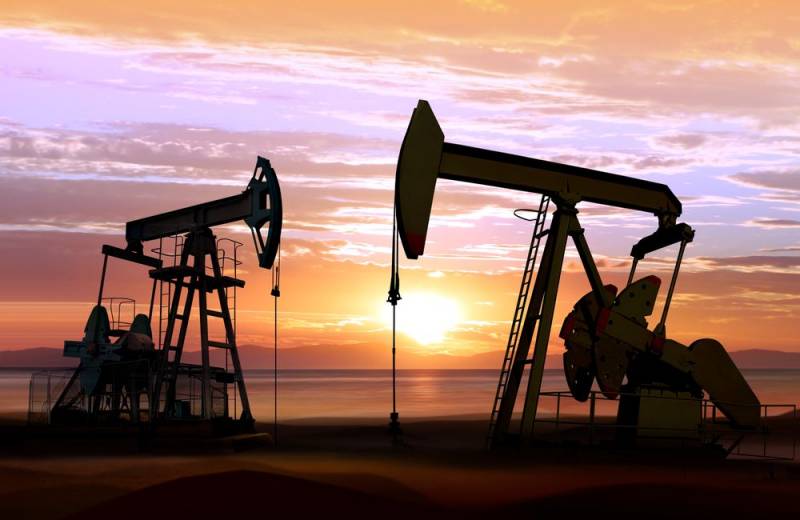 For understanding, in July 2018, 11,218 million barrels were mined in Russia. oil per day. And in the USA and Saudi Arabia this production (in the same month) amounted to 10,964 and 10,363 million barrels. per day, respectively. This is officially confirmed by the Russian Ministry of Energy, the Energy Information Administration of the US Department of Energy (EIA) and the OPEC report for August. And there are no complaints about this statistic, since everyone agrees with it. So you need to build on it, but then the fortune-telling begins on the coffee grounds.
For example, the "great" and no doubt highly paid (judging by the position) head of the strategy department of Saxo Bank Ole Hansen made a "prediction". He said that the United States could overtake Russia in oil production in 2019 (and what if they couldn't?), But by 2040 the level of production would equal. Saxo Bank is a Danish bank specializing in online investments in international capital markets. Simply put, he trades in futures, derivatives and other "waste paper", having no relation to real oil production. But how promising!
At the same time, OPEC itself made a no less surprising "prediction". Do you still remember the above statistics for July? So, OPEC presented its vision of a situation called World Oil Outlook (WOO) 2040. So, already in 2018, the United States will overtake Russia in oil production, and it will amount to 10,5 million barrels per day. Russia will produce 10,3 million barrels. per day, so that the "prediction" at the level of statistical error. But by 2040, US production will drop to 10,1 million barrels. per day, and the same will be in Russia. At the same time, without giving any details, and this is encouraging.
It turns out that oil in Russia by this time still will not run out. What about
recent
"Prediction" of Prince Saud? And it is from the same plane as the answer to the question of how the United States will be able to overtake Russia in oil production. "Predictors" will draw, and if they make a mistake, they will forget about it. However, it is not clear which windmills all these "comrades" are fighting with.