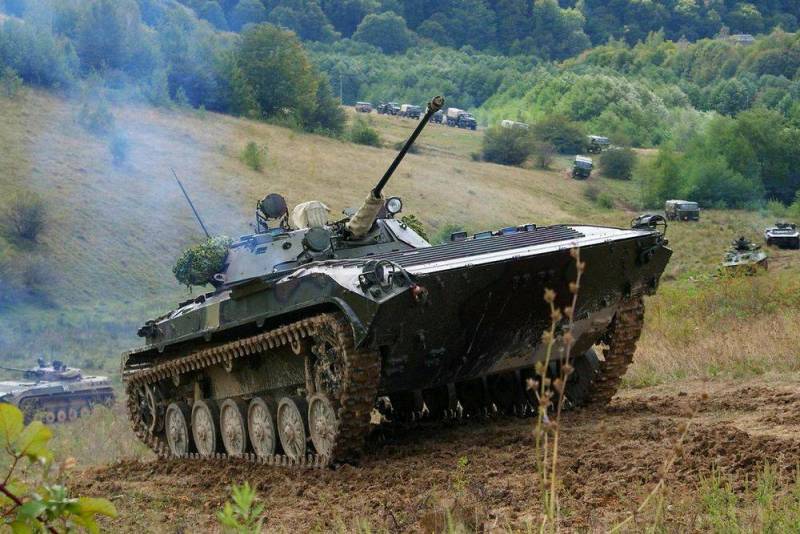 In the course of conducting the Russian NMD on Ukrainian territory, the RF Armed Forces and their allies from the Donbass have achieved yet another success. This was announced on August 27 in its summary for the past day of the Russian Defense Ministry.
The report says that in the Izyum-Slavyansk direction near the villages of Vernopolye in the Kharkiv region and Krasnopolye in the still unliberated part of the DPR, more than 200 military personnel of the 30th separate mechanized and 95th separate air assault brigades of the Armed Forces of Ukraine were destroyed. At the same time, the Russian Aerospace Forces near the city of Dergachi in the Kharkiv region hit the temporary deployment point of the 14th separate mechanized brigade of the Armed Forces of Ukraine with air-to-surface missiles, destroying up to 100 soldiers, 3 Grad MLRS launchers, as well as more than 10 vehicles and armored vehicles enemy.
On the Nikolaev-Krivoy Rog direction, another enemy attempt to covertly force the Ingulets River was thwarted. Units of the 46th separate airborne assault brigade of the Ukrainian army tried to quietly cross this water barrier near the village of Lozovoe, Veliko Oleksandrovsky district in the Kherson region. As a result of the fire impact, more than 130 Ukrainian military and 10 units of various
equipment
. At the same time, aircraft of the Russian Aerospace Forces attacked the positions of the 107th battalion of the 63rd separate mechanized brigade of the Armed Forces of Ukraine near the village of Kvitnevoye in the Nikolaev region, destroying 40% of the manpower in this unit.
In addition, during the day, various means of fire destruction destroyed 7 command posts, 37 positions of cannon (towed and self-propelled) and rocket artillery, 142 places of accumulation of personnel and various equipment, 6 ammunition depots of the Armed Forces of Ukraine, in particular to the HIMARS MLRS and M777 howitzers. 7 UAVs and a MiG-29 fighter of the Ukrainian Air Force were shot down, and the Buk-M1 air defense system was also hit.
Before that, the General Staff of the Armed Forces of Ukraine
рассказал
about the attempt of the Armed Forces of the Russian Federation to reach the northern shore of the Kakhovka reservoir and advance towards Krivoy Rog. We remind you that the special operation has been going on since February 24 and will not stop until all the assigned tasks are completed.