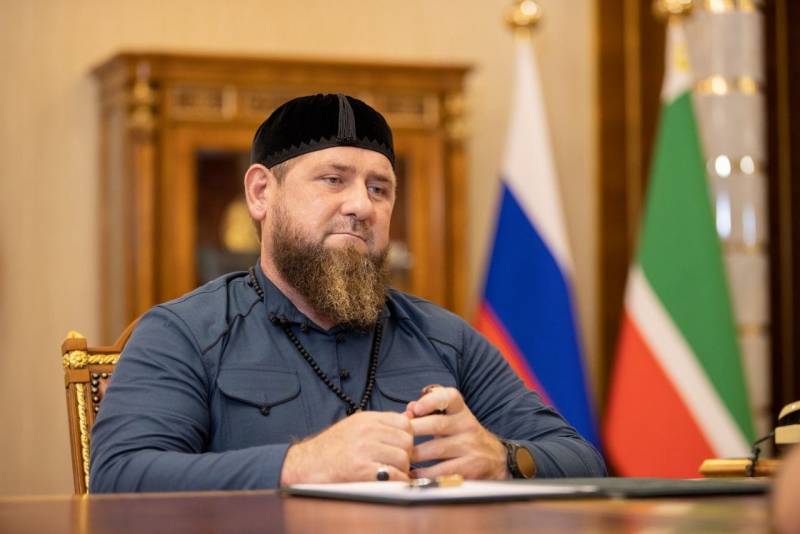 On the evening of August 26, the head of Chechnya, Ramzan Kadyrov, published and commented on his Telegram channel a video that recorded another group of Ukrainian military being captured during the SVO.
In the footage below, two servicemen of the Armed Forces of Ukraine are asked who they are, where they came from, how many of them were in the unit, and other related questions in a similar situation.
So they are thrown to the slaughter in separate small groups. For 5-7 people. They take away, like extra bulls from the herd, and forward, to the slaughter, for Bandera and his rabble. But then you listen to these overgrown junkies and you don't understand why they allow Kyiv and all Western masters to use themselves so stupidly?
Kadyrov noted.
He drew attention to the fact that prisoners of war are not ideological Nazis, since they do not answer questions so readily. The head of Chechnya clarified that the Ukrainians had surrendered to the special rapid reaction unit Akhmat of the National Guard and told a lot of interesting information even before the end of the battle, which took a lot of time to process.
So why can't they sit in Kharkov? Only in order to burrow into the ground like hamsters on the front line and doomedly wait for captivity? The dog knows them all! Let's make you feel. Someone tactfully, and others persistently and dispassionately
- summed up Kadyrov.
We remind you that the Russian special operation on the territory of Ukraine began on February 24 and, according to the assurances of the Russian leadership, it will not stop until the Russian Armed Forces complete the tasks assigned to them. It should be noted that recently adviser to the head of the Office of the President of Ukraine Mykhailo Podolyak, in an interview with The Hill, said on behalf of the Ukrainian people and its leader that negotiations with Moscow mean a "death sentence" for Kyiv.