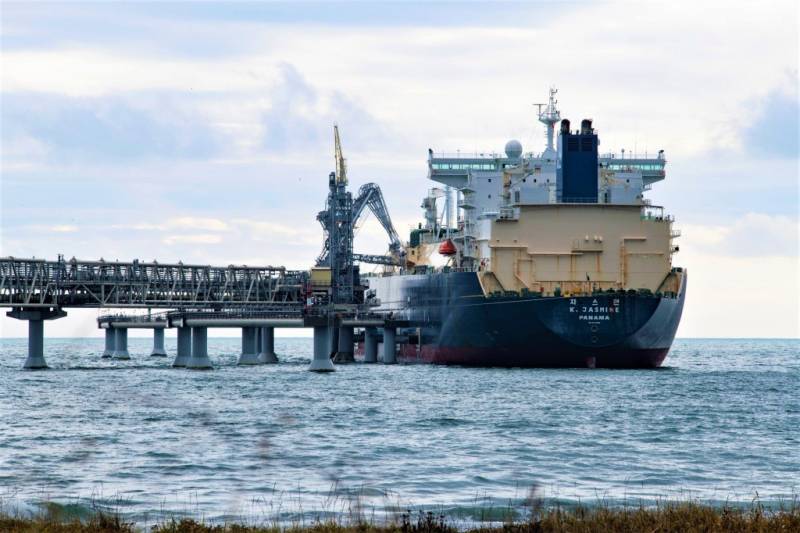 European sanctions harmed the Europeans themselves, while Russian oil customers in Asia, on the contrary, received relief in the form of a large discount. And the domestic mining industry is an almost inexhaustible sales market. Taking into account the extremely beneficial cooperation in the field of oil supplies from Russia to India, the local state energy company GAIL, on its own initiative, began negotiations with Gazprom on the supply of "blue" fuel to India.
The beginning of the process is reported by The Economic Times, citing its own sources. According to informants, negotiations have begun and are still at an early stage. According to the Indian edition, Gazprom can offer cooperation and supplies to GAIL through its Singaporean subsidiary, Gazprom Marketing and Trading Singapore, which is part of the Gazprom Germania company nationalized by Germany.
The publication reports that despite the loss of ownership in the German division, Gazprom still has some "quotas", which will allow the deal with the Indian state-owned company.
The Economical Times also writes that GAIL agreed to pay demurrage - the cost of demurrage of a vessel with cargo. Russian banks are under Western sanctions, they are prohibited from using SWIFT, which hinders payment settlements. In other words, India is showing great interest in Russian gas supplies.
The situation becomes more complicated and delicate due to the fact that Gazprom was already supposed to supply some LNG to India, but due to the expropriation by Berlin, Gazprom Germania, its assets, including gas carriers, did not ship eight cargoes to this country to this point. Now GAIL seems to be trying to directly negotiate with the holding on supplies (because of the incredibly attractive price), and the Russian company is trying to solve the problem.
The Indian leadership is trying to benefit from rising energy prices on the world market, and Russian gas supplies via the Singapore route "should help control rising prices on the domestic market", curbing inflation imported along with expensive Western fuel.