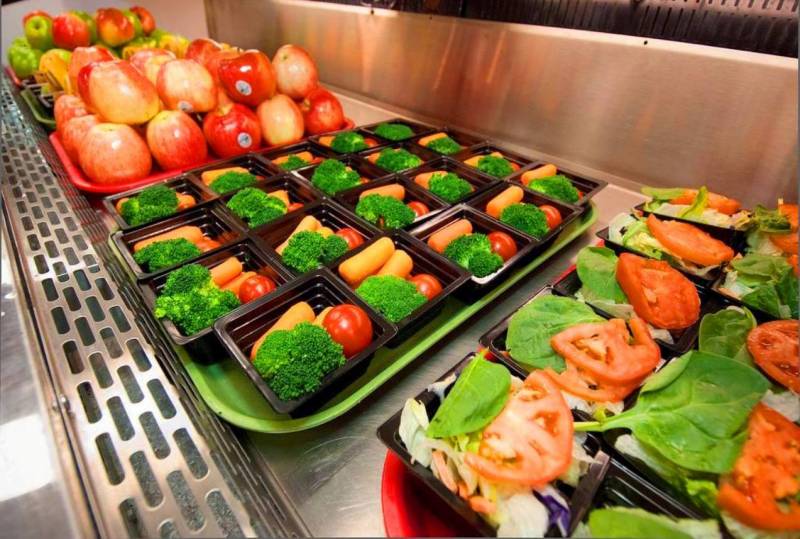 Western media continue to scare readers with problems with the supply of traditional types of food to the shelves. In particular, more and more often we are talking about vegetables, as well as well-known products made from them. The CNET website also touched on this topic the day before, mainly writing about high technologies, but not ignoring the quite ordinary problems of ordinary citizens.
The resource notes that a shortage of tomatoes is expected for the foreseeable future, which could affect the retail availability of popular food items such as pizza sauce or ketchup. Other products have already set an example of what this shortage will look like: in particular, in some parts of the United States, condiments and baby food were removed from sale.
The drought and high temperatures that many countries face due to climate change have an impact. At the moment, it is not clear when stocks will be replenished again. Individual products will become harder to find, and if you do find them somewhere, you will notice how prices have risen due to shortages and inflation.

- noted in the CNET publication.
It is noteworthy that ordinary tomatoes are becoming a scarce commodity. Although the climate in the United States is quite favorable for this crop, the recent severe drought in California has led to a reduction in the crop and, consequently, tomato stocks. In turn, tomato-based products such as salsa and ketchup may become even more expensive or harder to find.
Earlier, foreign media wrote that many vegetable crops are under threat due to climate disturbances (first of all, we are talking about abnormal drought in several regions of the world - Europe, North and Central America), lack of fertilizers or excessive prices for them. In particular, this week the site of the popular American television channel Fox News and other sources wrote about this.
Last but not least, the anti-Russian sanctions of Western countries influenced what was happening, which, although they did not concern fertilizers and food products, nevertheless hit the supply chains. This is due to the fact that many companies in the world began to "reinsure themselves" regarding any transactions with the Russian Federation.
And if at first Western publications denied the impact of sanctions on the supply of food and fertilizers from the Russian Federation, calling it "Kremlin propaganda" and "disinformation", then after the statements of government officials from a number of third countries, as well as the UN, information resources were forced to admit that Moscow was right.