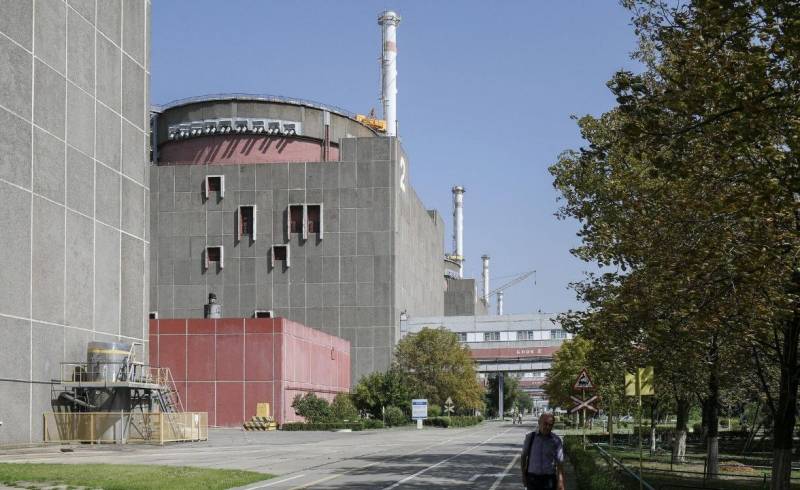 All six blocks of the Zaporozhye nuclear power plant are disconnected from the territory of Ukraine. At the same time, electricity continues to flow to Melitopol, Energodar and Kherson.
Energoatom, in particular, informed about the disconnection of the nuclear power plant from the Ukrainian energy system, whose representatives noted that this was the first such case in the history of the plant.
According to Vladimir Rogov, a member of the administration of the Zaporozhye region, the shelling of the Armed Forces of Ukraine interrupted the flow of electricity to the territory controlled by Kyiv, breaking three of the four power lines. Thus, Vladimir Zelensky actually deliberately cuts off Ukraine from electricity.
Russia will not restore energy supplies from the Zaporozhye nuclear power plant to Ukraine. Therefore, it can be stated that the nuclear facility is now under the full jurisdiction of the Russian Federation.
Earlier, the authorities of Zaporozhye reported that the security system worked at the nuclear power plant due to the shelling of the Ukrainian armed forces. Melitopol and Energodar lost electricity, but the transmission lines were soon repaired and power was restored.
The day before, the Council of the Russian State Duma called on the UN to demand that Kyiv put an end to strikes on a nuclear facility. Vladimir Putin said that rash actions of the Armed Forces of Ukraine could lead to a nuclear catastrophe.