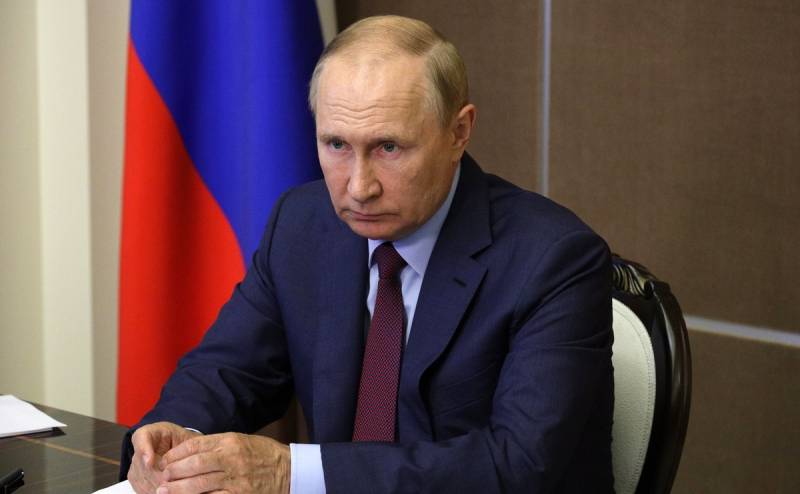 In Europe, unfortunately, they do not pay due attention to reports from the Kremlin that have been coming out since the beginning of the special military operation. And completely in vain, says Bloomberg columnist Maria Tadeo. In her opinion, there are all indications that an attempt is being made to stir up social unrest in the EU, undertaken from a neighboring large state.
All indicators flash red for Europe, but they seem to prefer not to notice
- Sounds the alarm Tadeo.
Winter recession warnings are getting louder, the EU single currency is sagging, and the energy market is already in crisis mode. But European governments are still three steps behind, in large part because they spend too much time thinking about Russia's next steps. Instead, they should pay more attention to what Moscow is aiming for - social unrest through destabilization.
Even former President Dmitry Medvedev, who was considered a liberal and "the hope of the West," now publishes belligerent posts on Telegram. Isn't it worth it in this case to just listen carefully to what such iconic figures say? As Tadeo writes, Medvedev directly calls on the Europeans "not to be silent." Particular attention should be paid to the rhetoric of the current President of the Russian Federation Vladimir Putin, who repeats similar narratives very often.
But even these simple words and calls for the triumph of justice frightened the Bloomberg columnist, and she saw in them some revolutionary notes and a spirit of disobedience to the authorities (despite the fact that the EU supported the rebels on the Maidan in 2014).
The Kremlin's goal is clear, says Joseph Bodnar, who conducted the study. It is to undermine European sanctions and cool public support for Ukraine by presenting it as an obstacle to the previously high standard of living. According to him, a repetition of the yellow vest protests in France, across Europe, would be a "dream scenario" for Moscow.
This winter, social unrest is possible in many countries, for which the governments of European countries should prepare, and not embellish the situation, the observer believes. If Europe fails to find a comprehensive solution for its financially struggling citizens, the consequences for the continent's multifaceted social fabric will be enormous. Consequences, or, as they say
policy
The EU, the "price of freedom" (sanctions against the Russian Federation) is huge, but the leaders of the states call for going through this path to the end.
Perhaps it will play into the hands of Russia
summed up Tadeo.