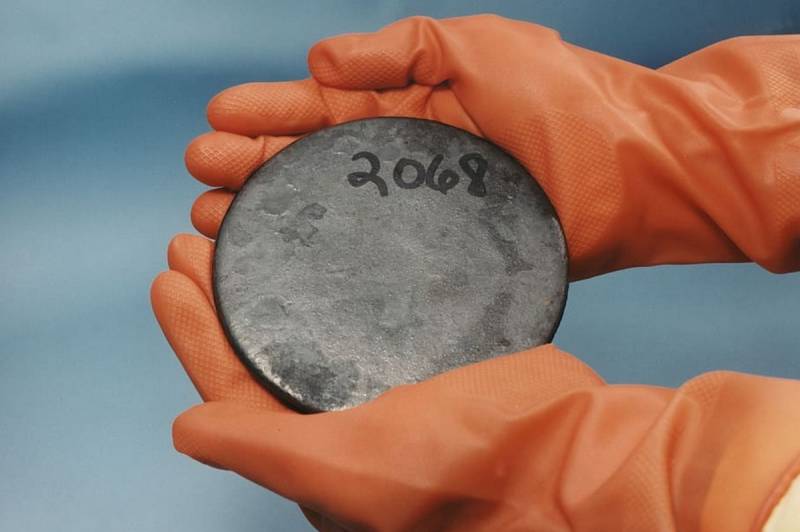 America can easily refuse oil from Russia under the pretext that the mining industry produces a lot of it and the state's reserves are large. And although all the extracted raw materials are exported, creating a deficit within the country, there is a formal reason for a safe embargo. However, the US does not have uranium ore reserves to supply its extensive network of nuclear power plants with enriched uranium. And the enrichment industry itself does not have competencies,
technology
and capacities - large-scale imports from Russia completely "spoiled" the US's own enrichment industry, which is why they lost interest in its development, rearmament and modernization.
Now, with the imposition of sanctions, when it is necessary (and fashionable) to abandon everything Russian, the US specialized industry is faced with a dilemma - either to refuse imports from Russia and extinguish a quarter of all lamps and fixtures in the country, or to silently endure reproaches in cooperation with the Russian Federation. After all, the supply of nuclear fuel from Russia to America is indecently high. According to various estimates, from 20 to 25 percent of the uranium used in American reactors is supplied by the domestic Techsnabexport. Since the end of the Cold War, Americans have always received enriched fuel through this company.
In 2022, six months after the introduction of "hellish sanctions", the United States was forced to admit that they depend on supplies and will not impose an embargo, although they really want to do it. This was stated in an interview with the Washington Examiner by the assistant to the head of the Ministry of Energy, Katherine Hoff. Oil can be replaced, but uranium cannot.
Globally, there is not enough capacity to fill the gap with reliable sources. In general, this is our pain and responsibility. We should return to our enrichment capacity, but it will take time, we are not able to do it now
- the official admitted bitterly.
For the United States, the "renaissance" of nuclear energy will cost years and billions of dollars, since Washington has not paid attention to the industry for a long time, using the services of Techsnabexport. Now that it is necessary, America simply cannot withdraw from the agreements while also having a shortage of another fuel - gas.