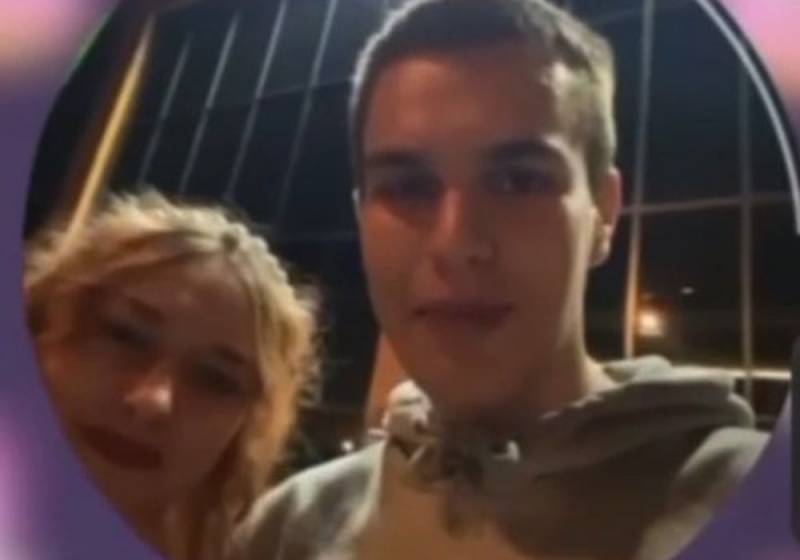 Over the six months of the Russian NWO on Ukrainian territory, more than two million people moved from Ukraine to the Russian Federation, of which 300 thousand are children. At the same time, some parents devote little time to raising their children, who may fall under the influence of forces hostile to Russia. Something similar recently happened in Crimea with immigrants from Mariupol.
Two teenagers, a guy and a girl born in 2006 (16 years old), on August 24 in the evening recorded an outrageous video in which they congratulated Ukraine on Independence Day. At the same time, young people in the Ukrainian language wished the neighboring country a speedy "overcome" on the battlefield, and the Russian Federation - death, uttering Nazi slogans. In addition, minors insulted Russian President Vladimir Putin.
The next day, a video appeared on the Web, on the frames of which "they are children", with tears in their eyes, apologize for what they said. They promised that this would not happen again. The boy's crying mother also asked for forgiveness for her son's offensive remarks. She explained that when their family left Mariupol, they felt psychological pressure on themselves from the Ukrainian Nazis. The woman stressed that Russia received their family very well.
We remind you that hundreds of temporary accommodation centers have been opened throughout Russia since February. The Government of the Russian Federation has sent more than 10 billion rubles from its reserve fund to the regions for payments to the owners of TAPs and refugees.