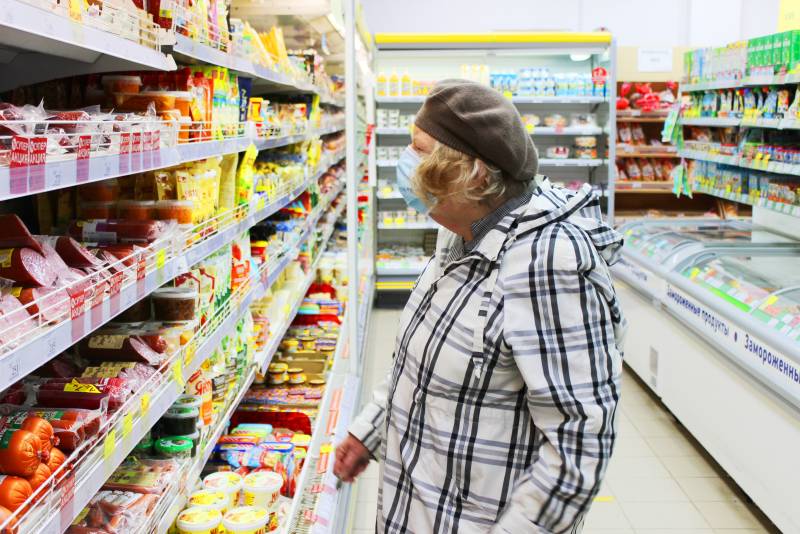 Users of the electronic version of the American newspaper The Washington Post responded to an article that claimed that anti-Russian sanctions did not give the quick effect of loosening
economics
RF, which was expected by the West.
The original publication is titled Western sanctions are wounding but not yet crushing Russia's economy.
Comments from users of the resource (all opinions belong only to their authors):
In Moscow and St. Petersburg, restaurants and bars remain crowded, as do grocery stores, even as prices have skyrocketed on some imported goods such as whiskey. China, India, Turkey, Iran, etc. are helping to circumvent sanctions. Europe continues to buy Russian energy resources. There are probably many "bogus companies" that violate sanctions. Putin can go on for a long time, with all the support he gets, keeping the Russian people relatively happy and prosperous.

says Dave K.
The Russian economy has suffered, there is no doubt about that. But its collapse is certainly not on the horizon. I say again, we, too, will continue to pay a high price – inflation, recession, power outages and various events in Europe in the winter, etc. […] In any case, if you think that the Russian economy will stop in the near future, I will simply leave the delusion on your conscience

– lets_discuss.
I think that Western countries should make their own decision about visas for Russians. I understand perfectly why the Baltic countries and Poland are planning to turn back all Russians, except for asylum seekers. Finland and Denmark tend to do the same. However, I personally see the point in letting Russians see the West for themselves if they don't have ties to the government or the oligarchy. Will there be Russians who dare to make such a statement in order to obtain a tourist visa?

- offers hartx1970.
The Russians say it will take Europe too long to find alternative sources of energy, but it will take much less time than it will for them to build pipelines to the East when much of its gas infrastructure is oriented to the West. Much of their talk about selling fuel to China and India is pure bluff.

– Posted by BHamel.
Everyone knows that sanctions by themselves do not work. Unfortunately, many countries are taking advantage of the situation to get cheap gas, oil and grain. So what else can be done to stop this? Why is the international community not developing a peace plan?

Fruitree is surprised.
Do we really believe that trying to destroy someone else's economy will win us friends or affect people around the world?

- issued Wildthing1.
Isn't it funny? The economy of Russia, which is under US sanctions, will shrink less than the economy of the UK, Spain or Italy. Germany is also suffering very much, and people are already asking the Prime Minister to reconnect to Russian gas. I see that we continue to spend taxpayer money supporting our puppet [Kyiv] there, but everything is not going as planned. The Biden mentality of the past Cold War does us no good.

writes LI_Carlos.