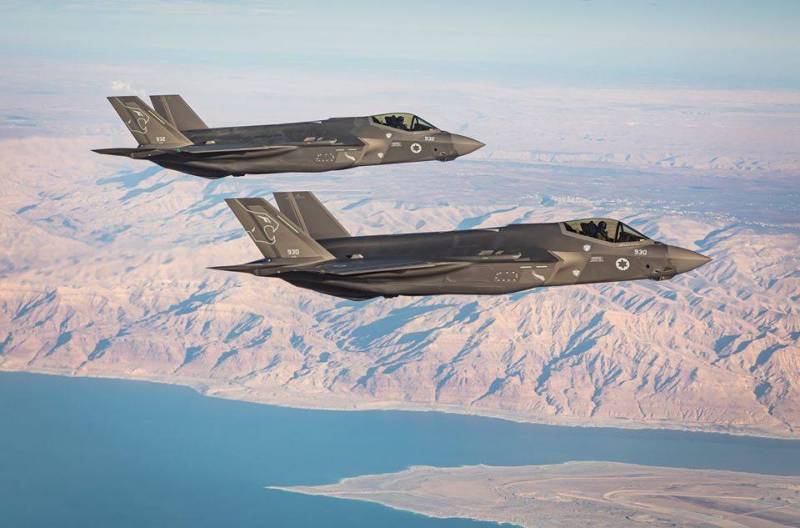 Israel and the United States conducted secret intensive joint maneuvers in the Red Sea. They simulated a strike on Iran from the sea and air, and even included the capture of Iranian warships in the Persian Gulf. This was reported by the Arabic-language online newspaper Elaph from London, citing its informed source.
The publication notes that the training of fighter jets to penetrate Iranian airspace is accompanied by talk about the imminent conclusion of a "nuclear deal" with Tehran in Vienna. According to an Arab source, Washington and Tel Aviv are preparing to strike at Iran's nuclear facilities when they are forced to do so in the event of a failure of negotiations. One of the "merits" of the mentioned exercises is that Israel will not attack Iran alone, it will need military assistance provided by the US Central Command in the Persian Gulf.
In 2021, Israel conducted a large-scale air force exercise, which involved all types of fighters, drones and tanker aircraft. Part of these exercises took place in the Mediterranean, Greece, Western Sahara, Morocco and the Middle East.
The source clarified that Israeli F-35 fighters over the past 2 months allegedly flew over Iranian airspace more than once, remaining unnoticed by Russian and Iranian radars. At the same time, Tel Aviv is dispersing its Navy in the Red Sea and off the coast of Lebanon. Recently, Israel conducted maneuvers with the participation of the United States and several other countries in the Mediterranean Sea, simulating the defense of naval installations.
In the Red Sea, Israeli submarines perform reconnaissance functions. They are closely monitoring the Iranian spy vessel Behshad, disguised as a bulk carrier, and its escort, the Jamaran frigate and the Hingam helicopter carrier. Israel sees this Iranian maritime grouping as a threat to itself and its allies. In addition, Israeli submarines passed the Bab el-Mandeb Strait and entered the Arabian Sea, moving closer to the coast of Iran. They conduct reconnaissance and are ready to use cruise missiles at any moment.
The source added that the repeated arrival of American B-52 bombers in the Persian Gulf region, accompanied by Israeli fighters, confirmed fears of a possible strike on Iran. In any case, he does not rule out soon the outbreak of a violent confrontation between Israel and Iran in the Red and Mediterranean Seas, as well as because of the Lebanese Hezbollah, summed up the media.