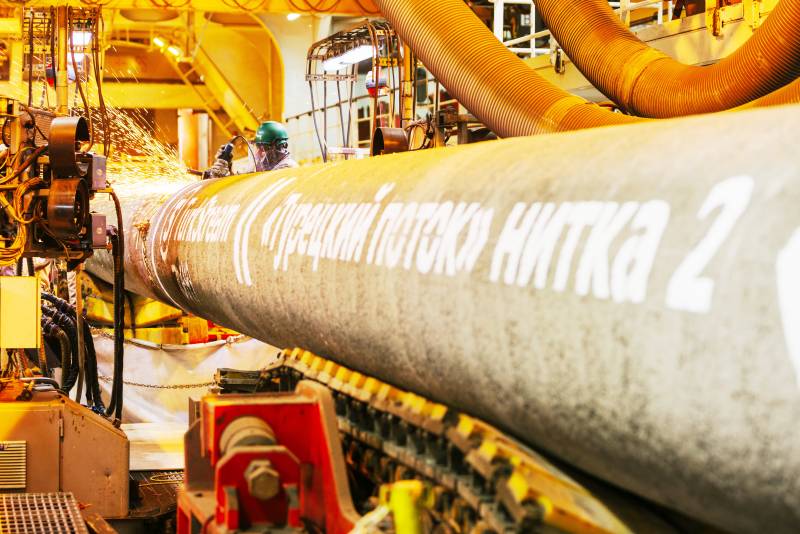 The Bulgarian media once again acknowledged that the authorities could not completely abandon Russian gas. Moreover, the country is forced to purchase it through intermediaries at a price much higher than if the deal were carried out directly. Greece acts as an intermediary, which resells almost all the gas purchased from the Russians to Bulgaria.
Energy expert Yavor Kuyumdzhiyev, whose assessments are published on the website of the national TV channel BNT, spoke about this in the Day Begins program.
The expert noted that with such fuel prices, the cost of bread and many other products that use gas in the manufacture will not be able to be kept within reasonable limits.
The situation is extremely difficult, especially after the provisional government announced on Friday that it had not found a way to obtain a stable supply of liquefied natural gas

- another Bulgarian expert Vasko Nachev assessed what was happening.
Earlier, the media reported that official Sofia was negotiating with a number of countries - from Azerbaijan to Qatar - on the subject of various gas supply schemes. However, they all failed, and now the Bulgarian authorities are considering the possibility of a new appeal to Moscow.
Earlier, Bulgaria itself abandoned the "gas for rubles" scheme proposed by the Russian Federation, as a result of which the country lost access to blue fuel at reasonable prices.
In addition, the Bulgarian sales market itself is too small to be of interest to large natural gas suppliers.
It is worth noting that the Bulgarian leadership has driven itself into this impasse by consistently
policies
, which has little to do with national interests, but meets the directives of Washington and Brussels.
In particular, we can recall the largest joint energy projects with Moscow - the South Stream gas pipeline and the Belene nuclear power plant, which did not take place precisely because of Sofia's position.
Bulgaria's energy problems are not something unique in Europe, where the rejection of Russian energy carriers has become a big problem.
Many European enterprises, the profitability of which was calculated precisely on the basis of the uninterrupted supply of Russian energy carriers, are now forced to revise their work schedule or stop production altogether. European small businesses are especially at risk.
By winter, this trend is expected to only gain momentum due to a new jump in prices.