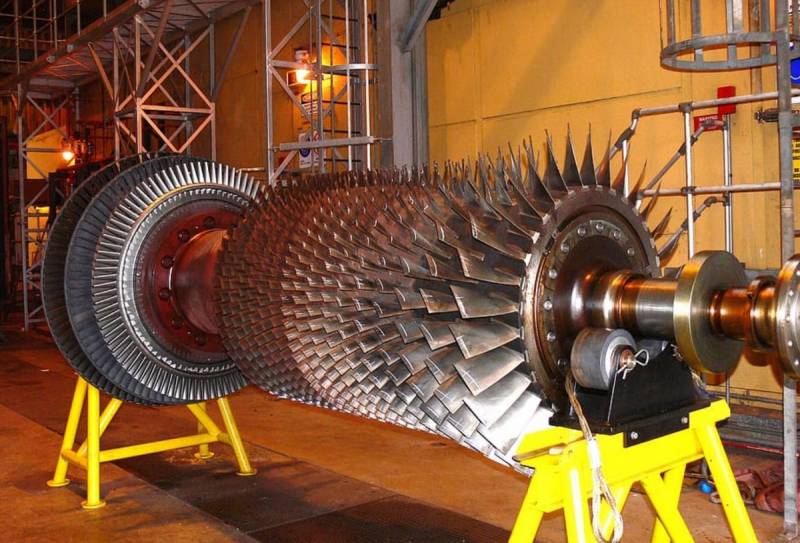 The "turbine" issue has fallen off the current agenda in the media, although it has not lost its relevance due to the lack of an actual solution to the problem: the first Siemens gas compressor unit is still in Germany, which is preparing to receive five more similar devices intended for the Northern flow". According to the head of the Canadian Ministry of Foreign Affairs, Melanie Joly, in an interview with the CBC channel, all pump-type engines (turbines) are planned to be transferred to Berlin soon.
All these units are currently under repair in Montreal.
Yes, this is the decision we made. It was made at the request of Germany
- said the head of the Canadian Foreign Ministry.
In this case, the Canadian government wants to shift the responsibility for the future fate of gas supplies to the EU during the winter season to Germany, while getting rid of problems that, obviously, should not have bothered the official leadership of the state at all, since repair and maintenance contracts are concluded between private companies.
Germany, in turn, gets a kind of control over an important object of the energy sector for itself, getting a lever of influence on Russia. In addition, Berlin will thus acquire not only certain troubles, but also transfers the right (or even the need) to make a move on the side of Gazprom, which will now find it difficult to justify the reduction in the volume of supplies to the EU and Germany through Nord Stream with sanctions or the non-return of turbines . Although there will obviously be problems with the return: the territory of Germany is actually turning into a kind of warehouse for gas pumping units of the Russian pipeline.
The West deliberately made certain concessions to the Russian side in order to absolve itself of accusations of deliberately creating tension in the energy market. There is no trend towards the lifting of sanctions, only one single exception has been recorded. Its meaning is described above, which is fully confirmed by Minister Joly.
Canada does not want to give any excuse to Russian President Vladimir Putin to continue to use the flow of energy to Europe for his own purposes.
the head of the Foreign Ministry said bluntly.