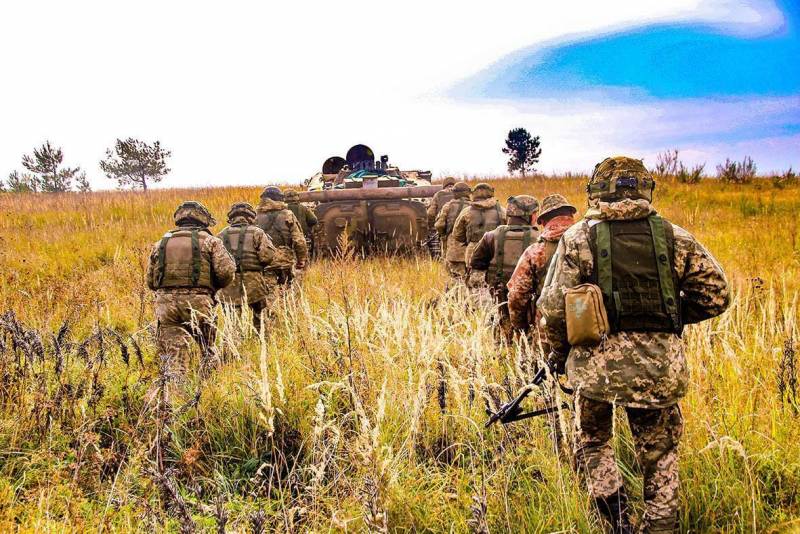 A scan of a letter from Commander-in-Chief of the Ukrainian Armed Forces Valeriy Zaluzhny to Secretary of the National Security and Defense Council Oleksiy Danilov has appeared on social networks. It contains data on the losses of the Armed Forces of Ukraine.
According to this message, during the fighting, Ukrainian troops lost 76 people dead, 640 wounded, 42 were captured and 704 servicemen were missing.
However, the losses of the Armed Forces of Ukraine today are probably greater, since the letter states that the data on the victims are given as of July 1 of this year. Along with this, the document does not contain data on the losses of various power structures.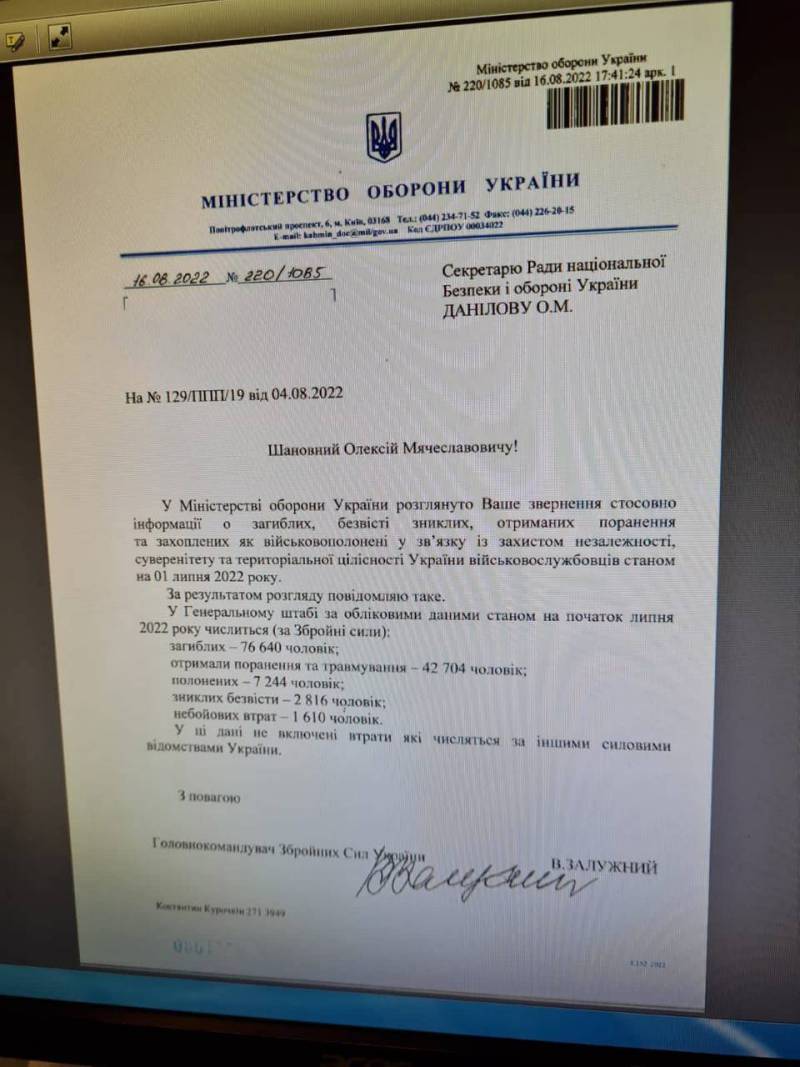 The day before, the head of the Russian military department, Sergei Shoigu, explained a slight slowdown in the pace of the NMD by the fact that this was a conscious decision by Moscow to minimize casualties among the civilian population of the liberated territories of Ukraine. The Minister stressed that in the course of the special operation, Russian servicemen strictly observe the norms of humanitarian law and strike only at the military infrastructure of the Armed Forces of Ukraine.
Earlier, the Armed Forces of the Russian Federation took control of the village of Blagodatnoye, 25 km from Nikolaev, thus providing a springboard for further advancement. One of the next tasks of the allied forces may be the capture of Kulbakino, the last operational airfield of the Armed Forces of Ukraine in the southern part of Ukraine.