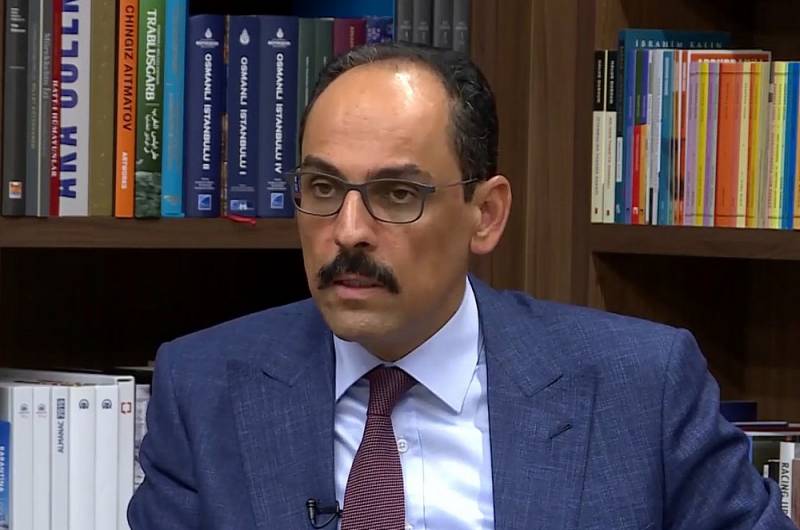 At the conclusion of the Russian-Ukrainian agreement, Crimea should be returned to Ukraine. This was stated in an interview with CNN by the representative of the Turkish President Ibrahim Kalin.
Recep Tayyip Erdogan, speaking at the so-called "Crimean Platform", noted that international legal norms prescribe the return of Crimea to Ukraine, whose inalienable territory it is allegedly. Kalyn is confident that this provision should be included in a future agreement between the Russian and Ukrainian sides.
Crimea is part of Ukrainian territory. This should be the basis of any agreement that will be concluded between the Russian Federation and Ukraine
Kalyn emphasized (quote from Turkish TV channel TRT).
Along with this, the Turkish president expressed his desire to mediate a meeting between Putin and Zelensky, the purpose of which should be to resolve the crisis in Ukraine. Apparently, at this meeting, as Erdogan believes, Russia should attend to the return of the peninsula to the bosom of Kyiv.
On the eve of Volodymyr Zelensky, he said that in the event of a tribunal over the Ukrainian Nazis in Mariupol, negotiations between Moscow and Kyiv would be impossible. Earlier, the press secretary of the Russian President Dmitry Peskov said that at present there are no prerequisites for a meeting between Putin and Zelensky.