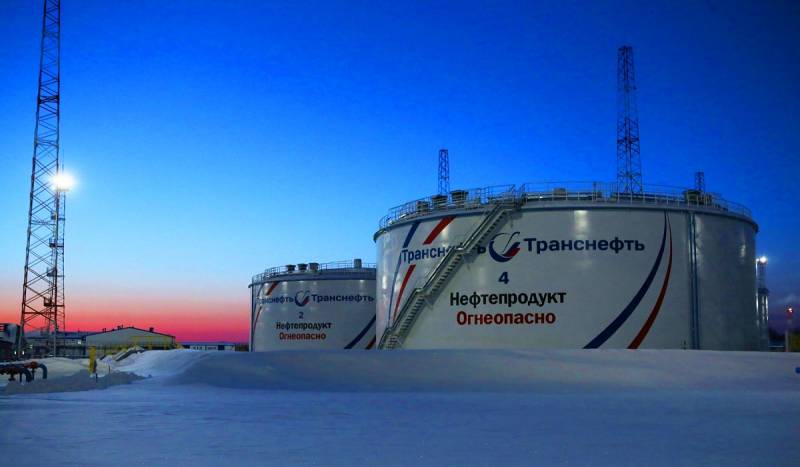 The Hellenic Shipping News Worldwide* portal talks about possible difficulties for Russian black gold in the world markets.
The network resource claims that it has become much more difficult to obtain any real data on Russian oil, since the Russian government no longer publishes them. However, there is reason to believe that the decline in production turned out to be much more modest than expected by many market participants, who took into account the impact of sanctions.
The data shows Russian oil exports totaled 7,4 million bpd in July, only slightly below the 7,5 million bpd exported in 2021.
Countries such as China and India have been able to absorb large volumes of Russian oil as demand in Europe has fallen. In May, China imported a record 1,99 million barrels per day, while in June Russian oil accounted for 20% of total Chinese oil imports, making Russia the largest supplier

- said Hellenic Shipping News Worldwide.
Whether China is willing to further increase its purchases of Russian oil will depend on how quickly we see a recovery in domestic demand.
However, while Russian production has held up well so far, the publication expects it will come under greater pressure once the EU ban on Russian oil and oil products comes into effect in February 2023.
For now, we expect Russian production to drop by just over 2 mb/d once the ban goes into full effect. In addition, if for any reason India and China fail to maintain their imports of Russian oil, there is a risk that production of the latter will end up falling more drastically, causing the market to collapse. The United States insists on limiting the price of Russian oil, and if this idea is implemented (which will not be easy), there is always a risk that Russia will simply reduce production in response

- approved in the publication.
It is also noted that the global black gold market continues to depend on many factors. In particular, on the mood in OPEC or on how successful the West's deal with Iran will be.
At present, the Arabian monarchies do not have the technical capacity to supply the market with too much oil. It is worth noting that a number of other countries in South and Southeast Asia have already shown interest in Russian oil.
*Website about merchant shipping