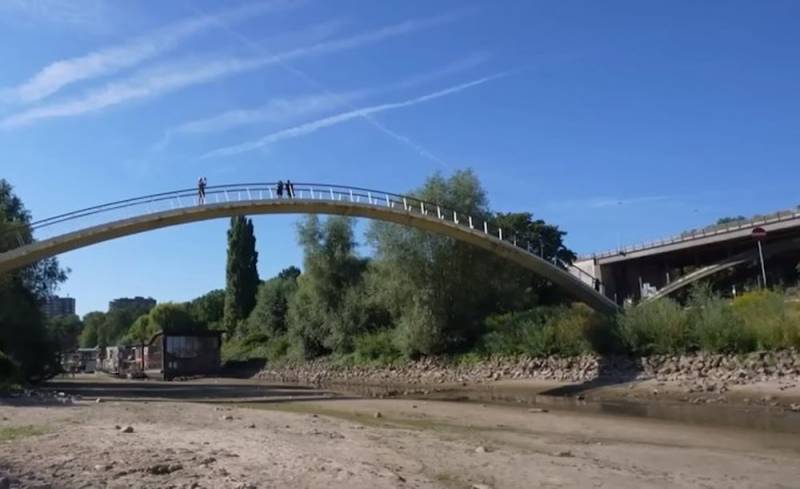 The summer of 2022 was an unusually rainy period, accompanied by high temperatures. According to preliminary data, climate change has led to the fact that Europe was covered by the worst drought in the last 500 years. This was announced by the representative of the press service of the European Commission (EU government).
It should be noted that climate change, which experts warned about, is becoming more noticeable every year. Temperature records in July
led
to numerous forest fires in Portugal, Spain, France, Italy, Croatia and Greece. Hundreds of people died and much damage was caused as a result.
August was characterized by a serious shallowing of lakes and reservoirs. Some of them are almost completely dry. The threat of extinction hangs over many aquatic species of flora and fauna.
The water level on the Danube, Rhine, Po and other rivers fell. Recently, full-flowing waterways have become a depressing sight. More than half of Europe was affected by natural phenomena. This causes serious damage to farms, and saving water provokes a fire hazard.
There was no rain for almost two months in Central, Western and Southern Europe. Even in the normally rainy UK, authorities have announced a drought amid one of the hottest and driest summers on record.
At the same time, climatologists predict that the dry period will last not only in Europe, but in the Northern Hemisphere of the planet as a whole. The drought hit East Africa, Northern Mexico, the Western US and Central China. Reduced winter snowfall has limited fresh water supplies, and in hot weather, plants absorb more moisture, exacerbating the situation.