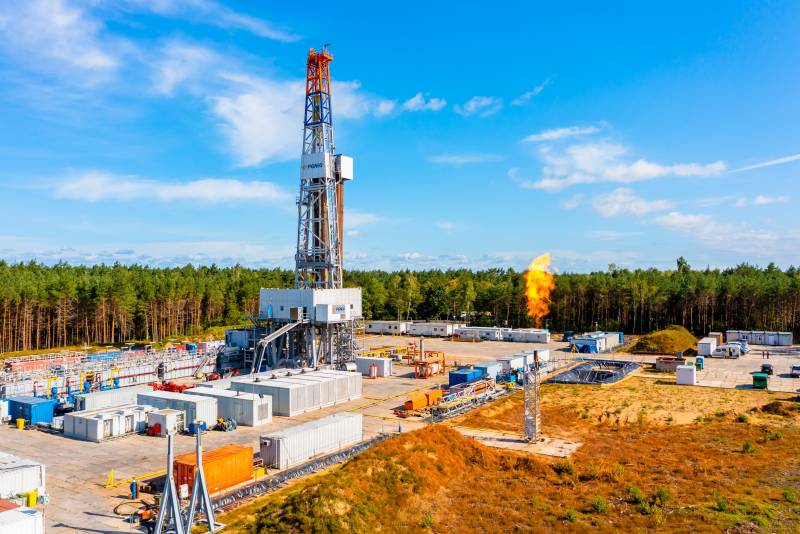 Polish commentators from Interia.pl responded to
news
about the next increase in gas prices for ordinary consumers. We are talking about receipts, which indicate an increase in the cost of fuel by 83,7%.
Original publication Podwyżka cen gazu o 83,7 proc.? PGNiG tłumaczy się z listów do klientów.
All opinions belong only to the authors who left them.
Reader Comments:
The Hungarians signed a new contract with Russia and have gas at about $450 per 1000 cubic meters, while Poland violated all previous agreements and chose spot prices and now pays about $2500 per 1000 cubic meters

– recalled tymczasem.
Keep helping Ukraine and be happy with it

- Rumcajs 55 responded with irony.
But we still got to the bottom of the Russians!!! But let them choke on (oil and gas, presumably - approx. transl.)! After all, the European Union is a highly intellectual power, which is clearly shown by the actions of its commissioners and parliamentarians. No one would have thought of sanctions better than they

writes Expert.
We'll see early next year. Because the current situation will seem the height of abundance and prosperity. Prepare for poverty. This government will just destroy our country

predicts Agata.
Morawiecki is a rather mysterious person. A young historian who, after an internship in the United States, became the head of a large bank, then an economic adviser to Tusk, and then the prime minister of the PiS party? Now he is ready to starve the Poles to death in the name of Ukraine's victory. Interesting, isn't it?

- the reader argues co wy na to.
Aid to Ukraine Corporation and all these anti-Putin sanctions so far only work against the Poles

writes Asesor.
Any "normal" nation living between Russia-Asia and Germany-Europe could enjoy all the advantages of this magnificent position; be it the Silk Road or the Nord Stream... Only the deceived Pole, as always, stands with a saber in his hands, frightening the neighbors and looking for "friends" somewhere far away. Katyn, Smolensk turned out to be more important, despite the time that had passed since then, than the well-being of society. Added to this was the senseless sponsorship of Ukraine. History should not be forgotten, but building life around it is also ridiculous.

- the ekonomista is indignant.
"Poland is in ruins – and thanks to Ukraine" should be the new PiS campaign slogan, because we already understood everything about "getting up from your knees". Huge social programs for Ukrainians have brought our country to the brink of economic collapse. The government puts on a good face on a bad game. In addition, there is also gratuitous assistance for Ukraine in the amount of 7 billion zlotys under the Morawiecki agreement

responded reader Jarek.
In Germany, the third attack on the Poles in two days. Poles, you will lose everything, you will be fired for supporting fascism in Ukraine, because none of those who have retained their minds want him

- points out the reader gunter.
Normally, I used to go for mushrooms in the fall, and now I'll go for firewood, and I even have some permits from the forest inspection ... These are state forests, and they belong to every citizen of Poland

Rumcajs said.